---
Difference Between Junction, Terminus, and Central
Are you looking for the meaning of Junction Terminus, and Central? Indian Railways is huge! It is the fourth largest railway network in the world after the United States, China and Russia. To manage such a huge train network, Indian Railways has classified different types of stations. This not only facilitates train management but also ensures a comfortable journey for all passengers. While traveling by train, you must have noticed different names of railway stations which contain different suffixes like Cantt, Terminal, Halt, Road etc. Have you ever wondered what these different station names refer to and why the station names are different? This blog talks about different types of railway stations in India. Whether you are a frequent traveler or not, you should be aware of the naming standards for railway stations in India. If you plan to travel by train, don't forget to track the train status to make your trip more comfortable and efficient.
Road:-
Have you ever wondered why some train stations have the "Road" as a suffix in their names? If you are also confused about the different types of railway station names in India, then look no further. Read this blog to know about junctions, railway stations, termini, central station and bus stops. Now you are not confused about the difference between crossing and leaning.
Railway stations with the "Road" suffix are nearby a town or village, but not in a town/village. There are many stations like Bilaspur Road, Nashik Road, Dalhousie Road, Gangapur Road, Bhabhua Road etc. where the railway does not pass through the city/village. The line runs in or near the suburbs of the capital. In such cases, the station is not located in a town/village and the station is named after the town/village with the word "road" added.
 Junction:-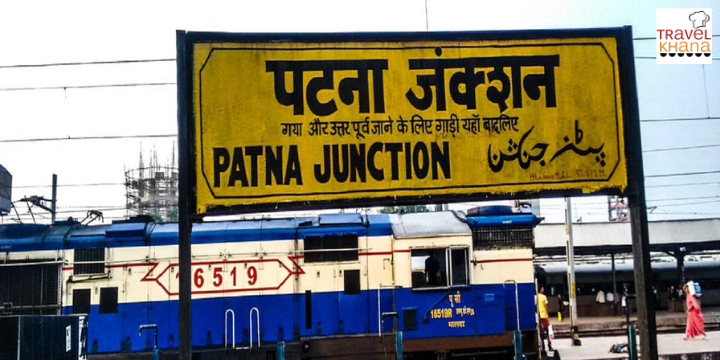 Are you looking for the meaning of Junction? Or which train stations can be called junctions? We have everything. If there are at least 3 separate routes in and out of a station, it is called a junction. Simply put, trains arriving at a station should have at least two separate routes. This is different from a single-track station on the one hand and a two-track station on the other. In this case, all trains passing through the stop can reach only one destination for the next stop. Crossings usually have multiple platform areas so that trains can stop at multiple destinations at the same time, but this is not necessary. The main difference between a junction and a terminal is that trains can only run in one direction at terminals, while trains can run in both directions at junctions.
Terminal:-
Looking for the difference between Indian Railway Terminal and Junction? If trains can enter and leave a station in only one direction, the station is called a terminal/terminal. In other words, the traces end in the opposite direction. The train leaves in the same direction as it arrived. Depending on the configuration of the station, this usually helps passengers access all platforms without having to cross the tracks – the station's public entrance and  main reception areas are located at the far end of the platforms. Some of the most popular terminus stations in India are Anand Vihar Terminal (ANVT), Chhatrapati Shivaji Terminus (CST), Lokmanya Tilak Terminus (LTT), Bandra Terminus (BDTS) and Rajendra Nagar Terminus (RJPB). Now you know the importance of terminal in Indian Railways. We hope you understand the difference between a terminal and a junction.
Cantt:-
If you want to know what Cantt station means in Indian Railways then we have it. Canton stations are stations in the Cant region of the region. Kantti is an area of ​​a city where an army or armed force is stationed. can't the stations are unique because they are located near military bases in different cities and thus have facilities that the defense forces can use for their needs such as logistics, troop movement, troop transfer,  etc. Many corner stations in India are small stations. with limited train stops including Delhi Cantt, Meerut Cantt etc. If you are planning to travel by train in the near future, don't forget to order food from us online.
Station:-
A railway station, railway station or simply a station is a place where trains stop and transport passengers or goods. A railway station can have several platforms that can accommodate several trains at the same time. It usually consists of at least one trackside and a station (warehouse) that provides additional services such as ticketing, waiting rooms and baggage/cargo services. In terms of the number of platforms, the largest train station is Grand Central Terminal in New York, USA. When it comes to the largest railway station in terms of platform length, it is Gorakhpur Railway Station in Uttar Pradesh, India. Now that you know the difference between a station and a junction, you are no longer confused. Read more about the difference between a train station and a central station.
Halt:-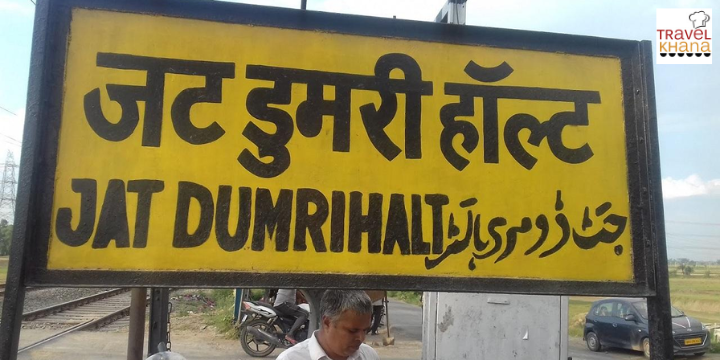 People often ask what the difference is between a bus stop and a train station, or how train stations differ from bus stops. So your questions are answered here. A halt is a type of stop where a train carrying passengers must stop for a certain period of time. Generally, all trains run on the basis of free line, if free line is given from the next station, then the train does not have to stop at that station and you can travel from that station, but if any particular train is scheduled. Stop at that station, it will stop for a long time. Such stops are announced in public timetables, so we can check by train name or number whether passing stops are at train stations. The main difference between a stop and a train station is that most trains don't stop at stops, they stop at railroad tracks.
Check Travelkhana's exact train schedule now to plan your journey effectively.
Central station:-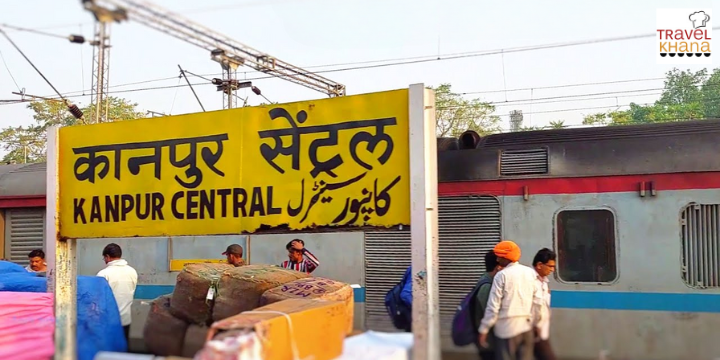 Do you know how many exchanges there are in India? Or which train stations are called central stations? Central is the busiest and most important station in the city with several stations. It handles a large number of arrivals and departures. Such stations can be the oldest, for which reason they are called central stations. In the second half of the 19th century, central stations, or central railway stations, were born, when the railway stations originally built on the edge of the city center were covered by urban growth and became an integral part of the city centers themselves. Therefore, "central station" is sometimes, but not always, part of the proper name of a central station. Now that you know the difference between a hub and a junction, you can understand why railway stations in India have different naming standards.
There are 5 Central stations in India:-
These terminologies define the functional and operational aspects of Indian railways. So, the next time a train passes through stations or stops, don't confuse these terms and what they mean.
Difference Between Junction, Terminus, and Central