---
Online Food Delivery in Train at KANPUR CENTRAL Junction
Food Delivery in Train at Kanpur Central
Get Fresh Food Delivery in Train at Kanpur Central Station
Kanpur Central Railway Station (CNB)
The city of Kanpur is located in the Indian state of Uttar Pradesh. Kanpur Central Railway Station (CNB) is located under the Allahabad division of the North Central Railway area. Kanpur Central Railway Station is one of the five central railway stations in India and operates daily with more than 475 trains. Kanpur railway station is one of the major intercity and suburban railway stations in the region.
Order Food in Train at Kanpur Central Junction JN
Address: Ghantaghar Junction, Kanpur-208001, Uttar Pradesh
Station code: CNB
Platforms used: 10
Line(s): Howrah-Delhi Main Line, Kanpur-Jhansi-Mumbai Line, Kanpur-Unnao-Lucknow Line, Kanpur-Tundla-Agra Line, Kanpur-Kannauj-Kasganj Line, Kanpur-Banda-Chitrakoot Line, Kanpur-Mughalsarai Line , Kanpur-Unnao-Balamau Line, Kanpur-Dalmau-Allahabad Line
Zone(s): North Central Railway Zone
Department(s): Allahabad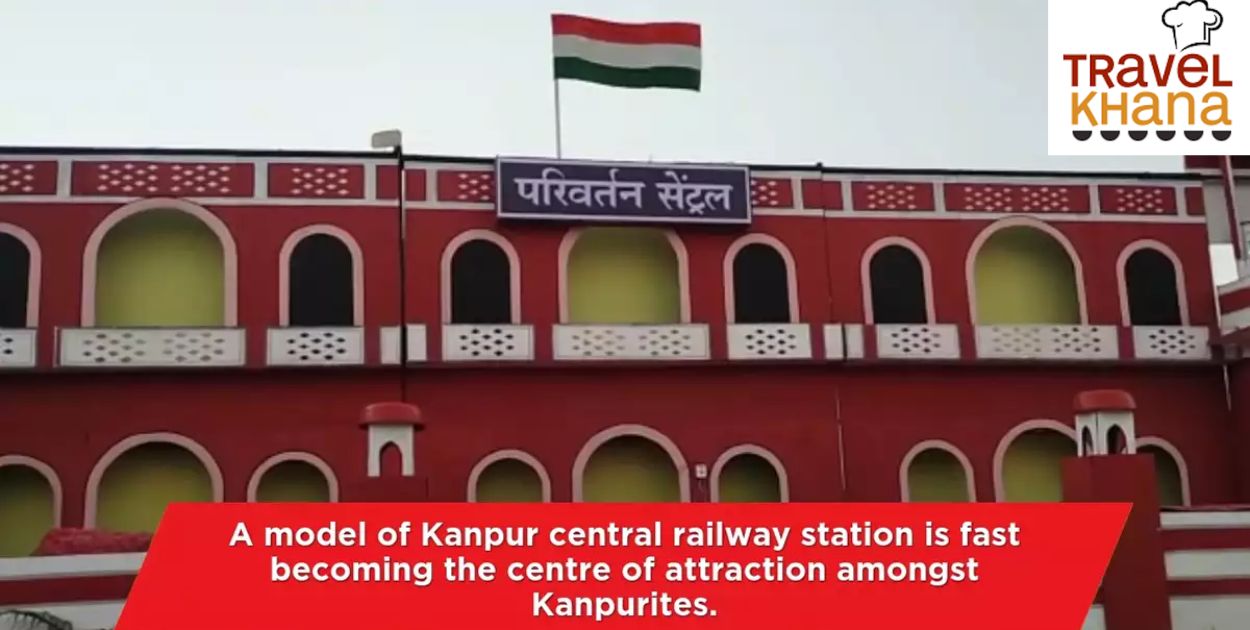 How to Order Food on Train Online at Kanpur Central Station from Travelkhana
Travelkhana is  online catering partner offering food delivery to Kanpur Central Station.
Online food delivery in train at Kanpur-Central Station
Order Food Delivery in Train at Kanpur Junction – Travelkhana
To order food delivery in train at Kanpur Junction through Travelkhana, you can follow these steps:
Visit the Travelkhana website or download the Travelkhana app on your mobile phone.
Enter your PNR number, train number, and seat number to view the available food options.
Select the food items that you want to order from the menu and add them to your cart.
Enter your delivery address and other necessary details, such as your name and contact number.
Choose your preferred payment method and complete the payment.
Once your order is confirmed, you will receive a confirmation message on your phone.
Your food will be delivered to your seat at Kanpur Junction as per the scheduled delivery time.
Travelkhana offers a wide range of food options, including vegetarian and non-vegetarian dishes, snacks, beverages, and desserts. You can also customize your order as per your preferences.
Please note that it's always advisable to place your order at least two hours before the scheduled arrival time of your train at Kanpur Junction. Also, make sure to provide accurate delivery details, including your coach and berth number, to ensure that your food is delivered to the right seat.
Passengers can order food online at Kanpur Central Station via the Travelkhana app or website, or by calling 8800313131. You can order food by entering your PNR number or train details.
You can pay online using debit cards, internet banking, wallets, UPI or opt for cash on train food delivery at Kanpur Central Station.

Restaurants Offering Train Food Delivery at Kanpur Central Railway Station
Food delivery by train at Kanpur Central Station includes local delicacies and a wide variety of dishes from famous local restaurants at Kanpur Central Station at premium outlets like:
Order Food on Train at Kanpur Central (CNB)
FOOD AT MOOD EXPRESS
NEW FAMILY RESTAURANT and many more local restaurants
Veg and Non-veg Food Varieties at Kanpur Central Railway Station
Popular eats at Kanpur Central Station for lunch and dinner include local delicacies like Veg Deluxe Thali, Aalu Paratha, Chicken, Khichdi, Biryani and Vegetable Fried Rice. Popular breakfast includes Poha, Kulcha, Omelet, Chole Bhature among others. As for desserts, you can order jalebi, lassi, kulfi, imarti, rabri and many other sweet dishes.
Order Food from Travelkhana in the Popular Trains Passing Through Kanpur Central Station
Order food at least 30 minutes before reaching the Kanpur Central station from Travelkhana and get timely delivery of restaurant food at your train seat!
Online Food Delivery in Train at KANPUR CENTRAL Junction
Online Food Delivery in Train at KANPUR CENTRAL Junction