---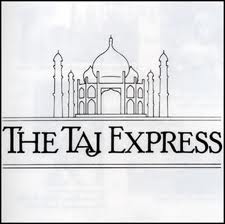 Every year, a swarm of tourists come all the way to visit the 7th wonder of world – The Taj Mahal, and a large number of them opt for railways.
A good thing about Indian Railways is that they are the easiest and budget-friendly means of travelling between cities or for that matter, states. And for people mesmerized by the charm of Taj, one of the finest train journeys is North Indian Railways' Delhi – Agra Taj Express.
Considering the chaotic roads of Agra, most of the NCR population has also chosen it above their car journey. While planning a trip to Taj from Delhi, the first step is to register with Indian Railways official site – IRCTC and book the seats of your choice in Taj Express. In peak seasons like summer or winter holidays, most of the tickets get booked 3 months in advance by the international fans of Taj Mahal, so don't frown if you get nothing more than a non-AC chair car.
Though some find it inconvenient, but the Taj Express rolls out from Delhi's Nizammudin Station at 5.50 in the morning, considering it to be one of the best times for inter-state trains to pass through. This way, there are no chances of its collision with the local trains.
Now, an obvious thing to do while boarding Taj Express or any other passage train, you simply need to check at the compartment number and look for your name in the Reservation Chart stuck beside compartment's door. Once you find your seat, make it a mandate to place your luggage under the seat tied to a sturdy lock.
Though it's a short journey, the AC compartments offer a great deal of amenities like newspaper delivery, electricity sockets for charging mobile devices, side slab and bottle holder too. And if you're thinking about looking out of the window, Railways just can't help it. There isn't much of scenery on that route to lookout for. So the best thing to engross yourself with is your gadgets or a magazine.
Coming to the meals, the Indian Railway has seemingly made little or no effort in serving quality food to their passengers. Even for the foreign counterparts in train, the idea of a black tea with a pack of Monaco biscuits for morning welcome was quite dismal. For the breakfast however, they serve you a mediocre Break Jam slices with oily cutlet combo breakfast that too wrapped in some clumsy aluminium foils. The best way to satiate your taste-buds on this journey is to book a healthy, tasty meal from TravelKhana. For those who don't know, TravelKhana is a special food delivery service that offers your favourite food even while you're travelling in train. All you have to do is Call 8800138811 and place your order.
Once you reach the Agra Cantonment Railway station, you'll get a great deal of cabbies or buses along with guides to take you through Taj and all the sight-seeing in Agra city. Have Fun!!
Do check our train meal booking options at www.travelkhana.com
Taj Express – A Delightful Sprint for Tourists