---
TravelKhana is an online food ordering team which was recently started to give you the best food services right at your seat and make your travel journey a much better experience. Specific things like checking PNR status, checking railway reservation time table etc were looked into. Now each and every feature of Indian railways is going to be linked with online food ordering website. Let's see the options in detail.
You need to open the website and type in URL address as http://www.travelkhana.com and towards the end of the page you come across services. You need to select the option "Order Food" which is a hyper link. It takes you to "Book your food in train" option at the start of the web page.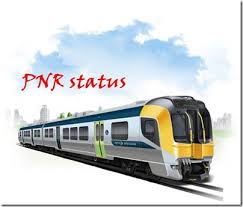 Input details like Train number or enter "Leaving from" column. Leaving from is the source railway station where you are starting from. Enter "Going to" option. Going to is the departure or destination junction. Enter your travel dates from the calendar option. Else enter your PNR number (Passenger's Name Record Number). Book your food tells you whether the online team caters to the railway route or not. Accordingly you can place orders for your food packets.
Food in popular trains –

When you select this option you get a list of all major railway routes to which the online food team caters to. For example 12925 Paschim Express (BDTS-ASR). It should be read as Train # Name of the train followed by the station codes.
Start code and the end code for the railway route are mentioned. So you know as a matter of fact you can order food en-route Mumbai and Amritsar. Lunch packs are served at Delhi. This is how you know where the food is served between connecting stations. You don't have to go through the lengthy rail time table to get the list. All station routes on the website are hyper linked. Once you click on the hyper link, you get the relevant information. Like-wise you get the entire list of railway lines where the online food team caters to.
Locations and Menu –

Once you select this option on the website you get a list of major railway stations covered by the online food team and the menu included for you to order. The price list is also mentioned by the side of the menu card. You need to look into minimum orders limit and book orders. Say for instance the hyperlinked option on website says min orders Rs 1000. It means you need to order food for Rs 1000 or above.
Other value added services –

You can link other general railway enquiry stuff with the website. The list includes;
Checking PNR status
Checking PNR status on mobile
Tracking your train
Indian Railways reservation (You can book tickets and food packets simultaneously using this option)
Getting a peek into railway time table.
In a nut shell all operations carried out by the railway enquiry team can be done though online food ordering website itself. Plus you can order food on a silver platter.
Checking PNR Features and Benefits Brought About by TravelKhana