---
High Fiber Foods You Can Get on Train
Fiber-rich foods are undoubtedly important for the health of our digestive system. Helps promote a healthy weight, balance blood sugar, lower cholesterol, and combat constipation. Fiber acts on all types of carbohydrates that our body cannot digest. Consuming fiber-rich foods becomes essential when traveling as we consume a lot of unhealthy foods out of our diet to wake up our taste buds.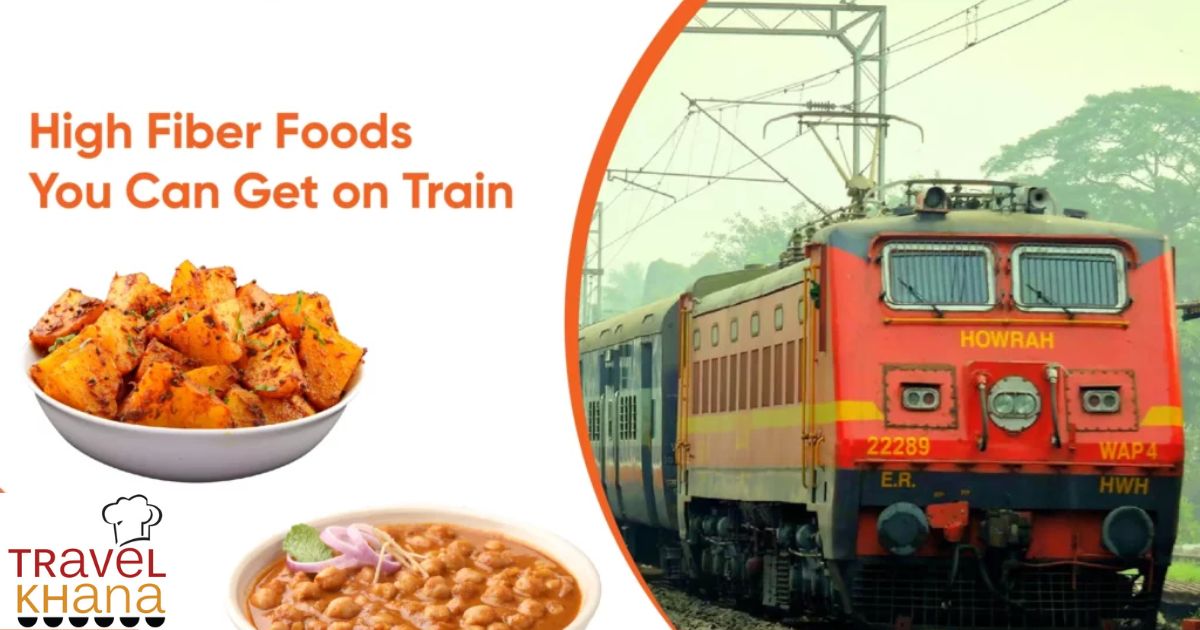 Travelkhana's online catering service offers fiber-rich meals on the train to keep you fit during your journey. The online catering service of the food-tech company offers meals of your choice on the train. Their online platform allows you to explore many foods, including fiber foods.
Here is the list of delicious and best fiber dishes you can relish on train to experience a healthy train trip.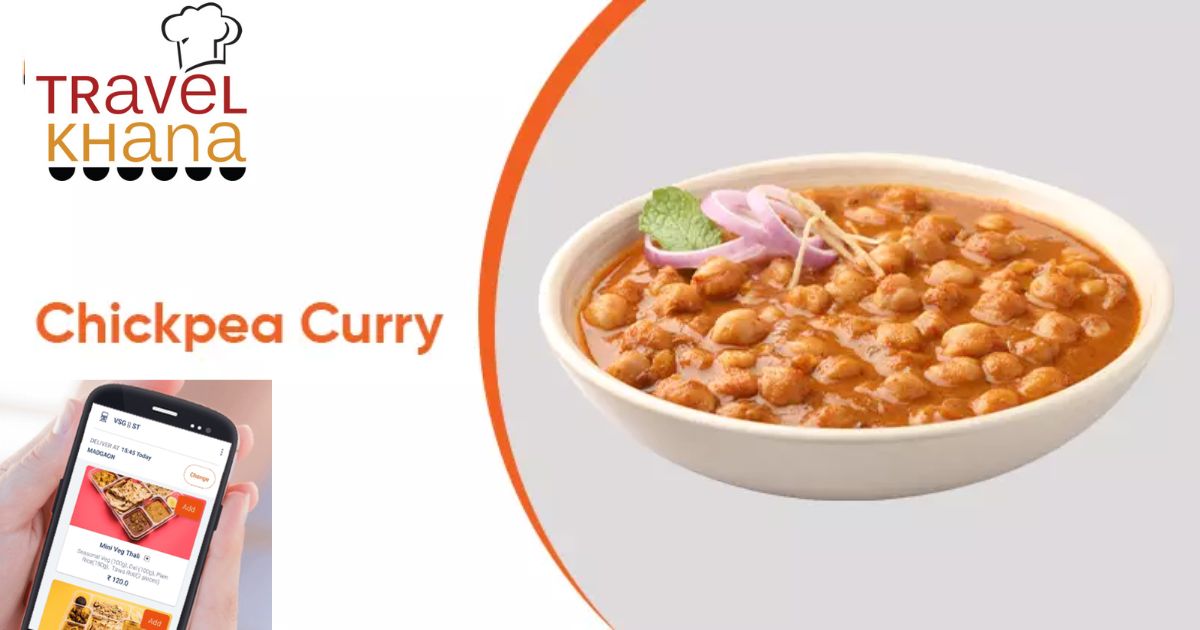 Chickpea Curry 
Did you know that chickpeas are packed with vitamins, proteins, minerals and fiber? Helps in weight control, improves digestion and reduces the risk of being affected by diseases. The legume is an excellent substitute for meat in many vegan and vegetarian dishes. It helps control appetite and keeps you full for long hours. On the way, you can order a delicious chickpea curry with bread or rice on the train. However, when ordering, you can request in the ordering instructions section to add less oil and spices to keep the nutritional value of the chickpeas intact. Combination dishes like Chhole Rice and Chhole Bhature are some of the most compelling chickpea recipe dishes you can get on the train.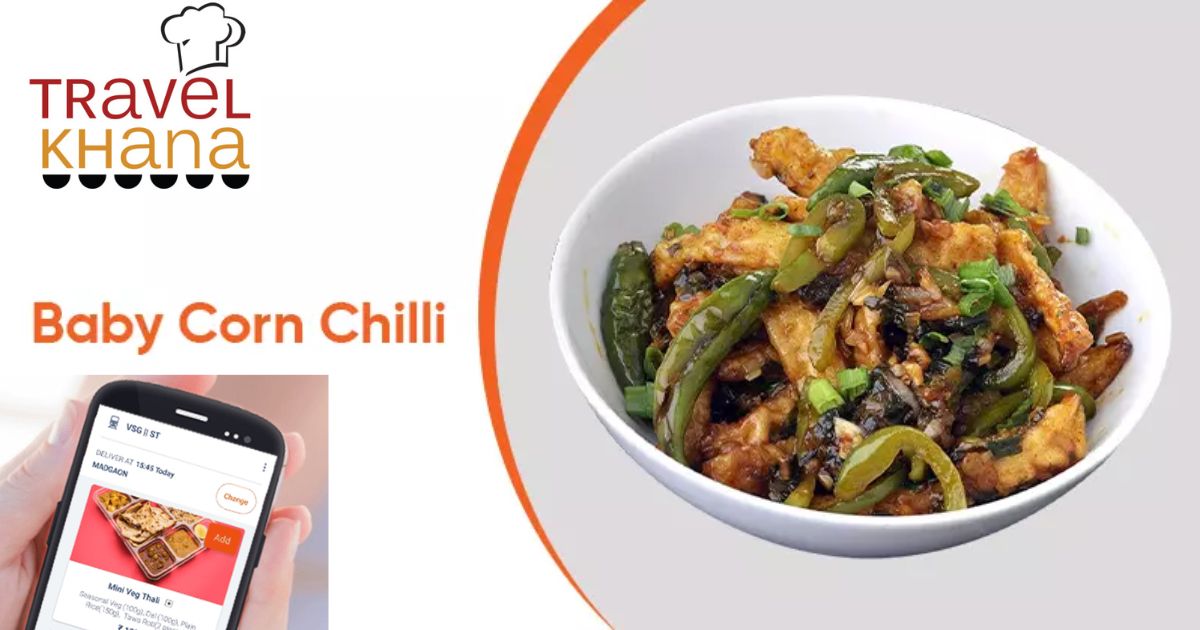 Baby Corn Chilli
Whether it's an appetizer or a healthy snack, mini corn chili is one of the delicious high-fiber foods. It is made with baby corn, ginger, peppers and white onion. The crunchy Indochinese fusion dish is low in calories and fat. It is one of the great sources of vitamins A, B, E, folic acid and dietary fiber. The Asian dish is popular among health freaks. This tasty fried corn with healthy herbs and spices is a must have when looking for high-fiber meals that come on the train.
Rajma Curry
Kidney beans are the best vegetable source of minerals, vitamins, fiber, antioxidants, and protein. Helps balance blood sugar after a meal. Kidney beans contain a sustained amount of insoluble fiber called alpha-galactosides, which have great health benefits. Rajma curry or red bean curry is one of the most popular North Indian dishes that goes well with rice and roti. You can order a Rajma rice combo or separately chapati or Rajma rice and curry on the train to soothe your tummy with healthy meals while traveling.
Aloo Jeera
With the goodness of jeera, aloo jeera is a delicious option to fuel your body with the right amount of fiber during a train ride. The high-fiber dish is made by boiling potatoes and sautéing them in less oil with cumin. Roti or chapati go well with aloo jeera, which you can order on the train. Although French fries and French fries lose their health benefits when cooked. So when you order your train meal, be sure to include instructions on how to use healthy herbs and fry with less oil as you prepare your dish. In addition to this, jeera is also rich in fiber, potassium, manganese, and iron, giving the dish health benefits.
Dal Palak
Dal palak is one of the richest foods in fiber due to its preparation with toor dal (peas) and palak (spinach). Split peas and spinach, both high in fiber. In addition, spinach also contains many nutrients, such as vitamin A, vitamin C, vitamin K, iron, folate, and potassium. It is also a rich source of oxalate. You can enjoy healthy palak dal with roti or rice while traveling by train.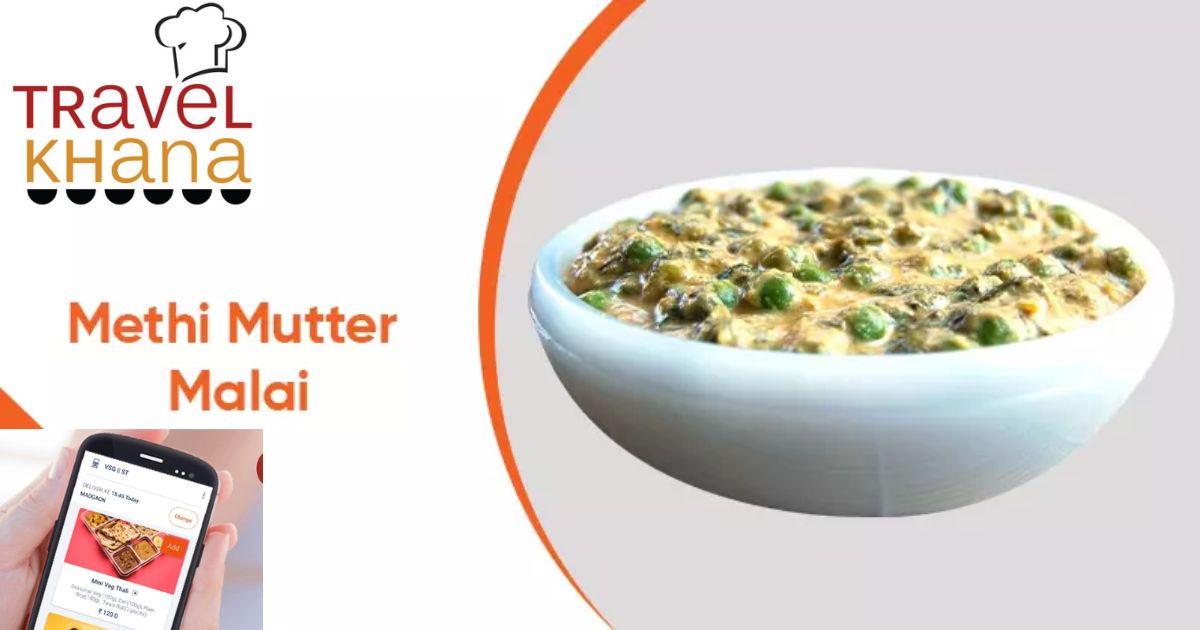 Methi Mutter Malai
The special combination of methi mother malai and roti is one of the delicious fiber-rich breakfast dishes you can enjoy on the train. It is a smooth and creamy curry recipe made with fenugreek leaves, peas and cream. Fenugreek or methi leaf is a rich source of folic acid, riboflavin, copper, potassium, calcium, iron, manganese, vitamins A, B6, C, K and soluble fiber. Peas are also an excellent source of fiber rich in vitamins, minerals, and antioxidants. Apart from the Methi Mother Malai, you can also get other marble or methi dishes for your train journey.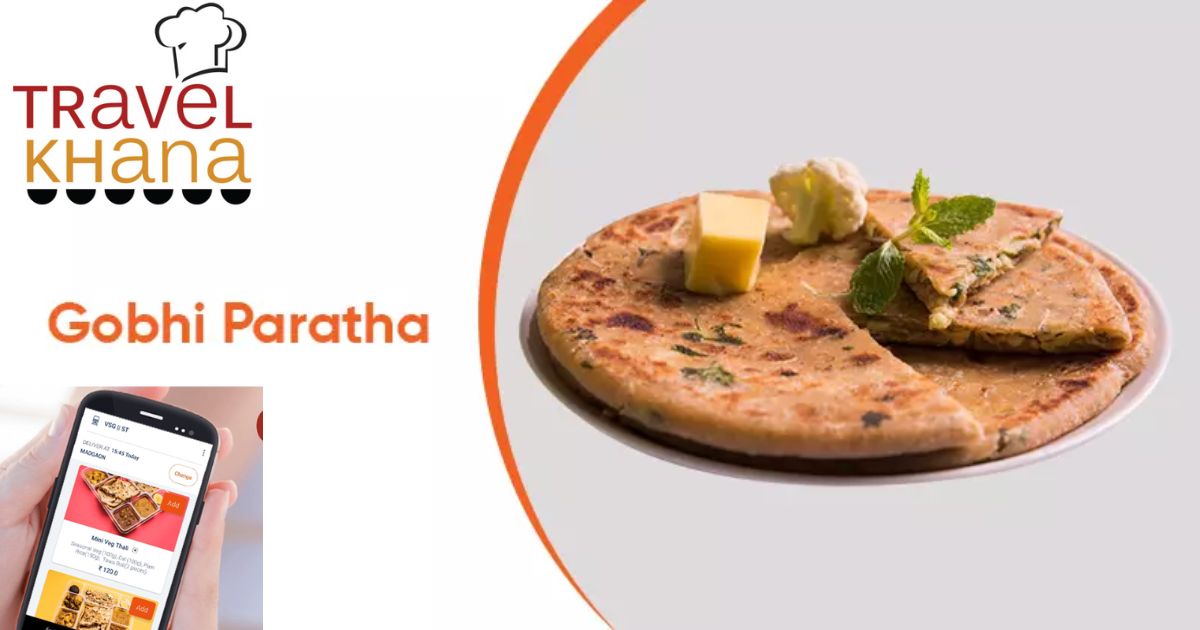 Gobhi Paratha
Know? Cauliflower is an excellent source of fiber, especially raw. However, if you are looking for fiber-rich dishes, gobhi paratha is a delicious option. Gobhi Paratha is prepared with the garnish of raw cauliflower. You can have Gobhi Paratha with peanut or coconut chutney. Apart from this Gobhi Paratha, you can also have Aloo Gobhi on the train to supplement your fiber intake.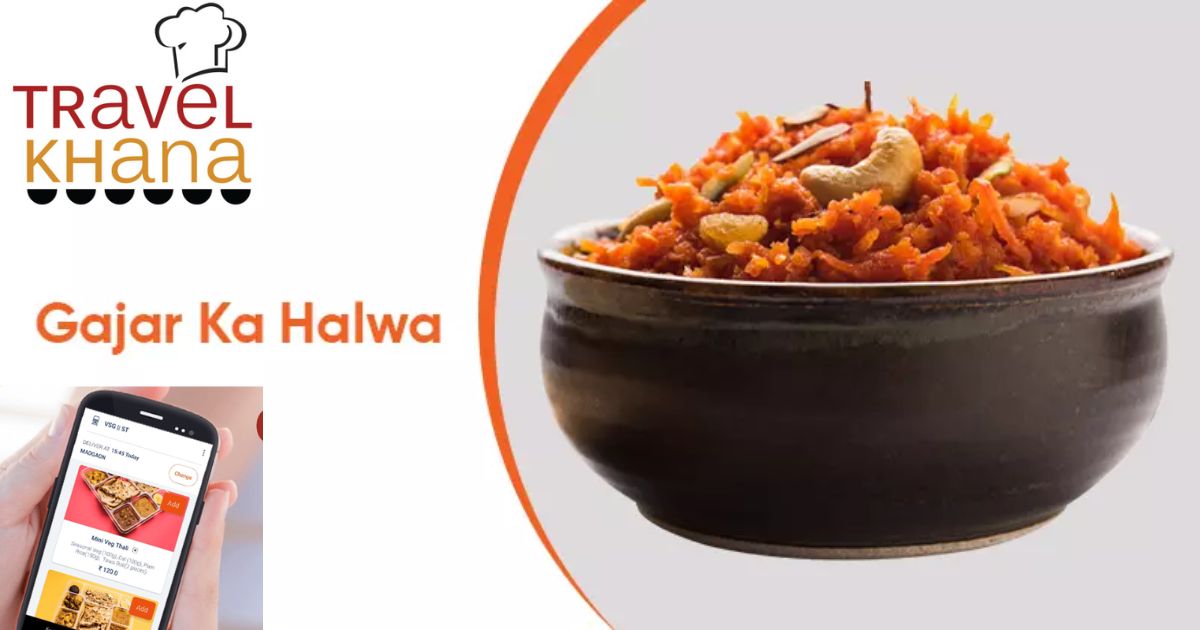 Gajar Ka Halwa
An epic Indian dessert, gajar ka halwa is one of the delicacies that can delight your taste buds. Carrots are an excellent source of fiber, vitamins, calcium, and iron. Eating raw carrots is a great way to get your nutrients. You can order Gajar ka Halwa on the train to enjoy your train journey. Halwa is a traditional winter sweet made from carrots, khoya, sugar, and milk.
Popcorn
Another corn dish, popcorn is a popular snack and a great source of fiber. It is a whole grain dish made by fluffing corn and seasoning it with healthy spices and herbs. It's a healthy snack that helps fight heart disease, cancer, and other diseases. In addition, it also offers a satisfying taste.
Peas Pulao
This rice-based dish, pea pulao, is a wonderful fiber-rich dish. Since peas are high in fiber, they aid digestion. Furthermore, peas also contain a high amount of antioxidants that boost the immune system. Pea pulao is made with basmati rice, whole spices, herbs, and peas.
You can take these high-fiber foods with you on the train to ensure a healthy journey.
What is Considered Fiber Rich Food?
High-fiber foods are foods high in both soluble (fiber that dissolves in water) and insoluble (fiber that does not dissolve in water) fiber. Contains variable amounts of soluble and insoluble fiber which contributes to a healthy balanced diet and supports many different body systems. Vegetables rich in fiber are broccoli, peas, potatoes, cauliflower, carrots, etc. Fruits rich in fiber are bananas, oranges, raspberries, strawberries, pears, apples, etc. Brown rice, corn, and wheat are some of the fiber-rich whole grains.
Why Should You Consume High Fiber Foods?
High-fiber foods are good for your health. Balance your daily diet. Including them in your diet is essential in a world where we consume multiple foods that are unhealthy and not so good for the digestive system. Most fiber-rich foods are low in calories and high in nutritional value. Adding them to your diet can help you avoid various health risks like constipation, hemorrhoids, weight gain, etc.
Should i Eat High-Fiber Foods When i Travel?
Taking care of your health should be your first priority, especially when you are away from home. A high fiber diet helps maintain your health. However, excessive fiber intake can also be detrimental to health. So try to eat a balanced diet. For your best nutritional plan, it is always recommended to consult your nutritionist.
How Can I Get Fiber Rich Food while Travelling by Train?
With Travelkhana, an online catering service, you can order fiber-rich food online during your train journey. To place your train food order, you can follow these steps:
Install the Travelkhana e-catering app or visit the official website.
Enter the PNR number of your train ticket or the train number and boarding station.
Click the "Order Now" button. A list of restaurants opens at the Enroute station.
Explore food options and choose foods that are high in fiber.
Keep ordering. There will be a section where cooking instructions can be added. You can enter your preferences, for example. B. Fry the dish in less oil and spices etc.
Look up the discount code to get food order discounts and confirm your order by filling in the required information.
Click the Submit button and wait for your meal to arrive at your seat on the train travel date at the station you selected.
Ordering food from Travelkhana, a food technology company, is a simple and convenient process. With the Train Food app, you can track the status of your food delivery, including food preparation. In addition, you can also check a lot of train information such as PNR status, train schedules, live train traffic status and much more to ensure a smooth train journey.
High Fiber Foods You Can Get on Train Online