Inaugurated by the honourable Union Railway Minister Suresh Prabhu, the premium luxurious and royal train popular all around as Tejas Express begun its inaugural journey from Monday May 22, 2017 and is known to be capable of operating at 200 kmph speed though due to track restraints will operate at a speed of 160 kmph. The first ride was to leave from Chhatrapati Shivaji Terminus at 3:25 PM and arrive at Karmali station within a span of 9 hours. The luxurious Tejas Express is been equipped with all kinds of advanced facilities including CCTV, Wi-Fi, fire and smoke detection and much more. As per the stats, the rail travel through this express is possible for three days in a week at the time of non monsoon time and for about five days in a week at the monsoon season. Being a 15 coach express, it comprises 12 chair car coaches and one executive first AC coach. In fact, the coaches have been built and manufactured in the rail coach factory Kapurthala.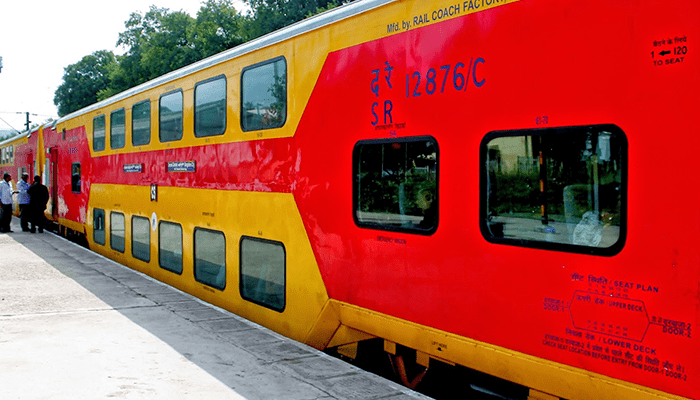 There are so many modern amenities and features that are backed in the Tejas Express like comfortable seating with one of the best upholstery and cushioning available, automatic interior doors and entrance door, LHB coaches with higher carrying capability, GPS passenger information display system, availability of entertainment screens with head phones sockets for everyone, LED board for interaction and other safety tips, better aesthetics with bright and lovely colour scheme, dust sealed gangways, great windows decked with automatic venetian blinds, concealed LED lighting, passenger announcement system, adjustable reading light for everyone, CCTV system with monitoring and remote control feature, laptop and mobile charging points, integrated Braille display, bottle holders, magazines and snack tables for everyone, hand driers, taps, flushing system, soap dispenser and tissue paper dispenser with sensors, bio vacuum toilets, trash with garbage depicting feature, water level indicators, and digital destination boards along with electronic passenger reservation chart.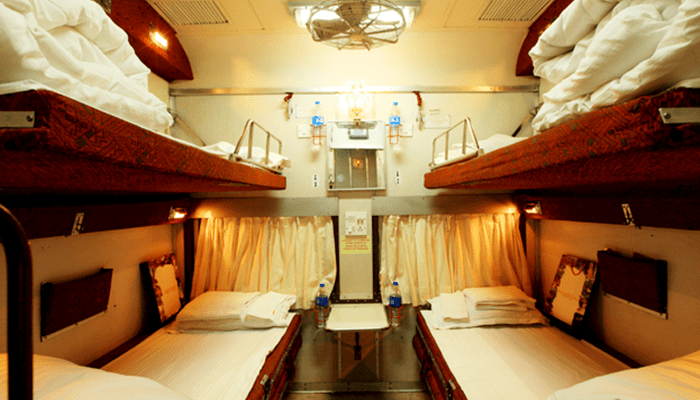 As per the fare chart provided by the Indian Railways, Tejas Express ticket fares are about three times higher as compared to other super fast trains running on the same route like Shatabdi Express. As the express will take about 2 to 3 hours more during monsoon season, travellers who will opt for catering services will be charged a bit more for the extra meal. Another interesting thing that excited travellers is the choice of the menu that is being served in Tejas Express as IRCTC has been handling catering services individually for it. Assuring to proffer plenty of options for travellers and passengers to grab, this is certain that food will not be unhygienic and boring any more. It is going to run with train numbers 22119 and 22120. As per the schedule defined, train number 22119 will run on every Tuesday, Wednesday, and Friday to Sunday and will depart CST Mumbai at 05:00 hours and will reach Karmali at 13:30 hours same day. On the other side, train number 22120 will run on every Tuesday, Wednesday, and Friday to Sunday and will depart Karmali at 14:30 hours and will reach CST Mumbai same day at 23:00 hours. Enjoy the travel!
Tajas Express Trains: