---
Are you anxious to spoturtrain or know the status of your train? Click here- SpotUrTrain. With Indian railways' knowing a train running status is not that difficult. Read this post, and know how you can spot your train instantly and easily.
The joint venture between the Indian railways and leading private companies in India to facilitate travelers spot their trains or know the present status has brought out a win situation for us. It has become quite easy to spot your train or know the current running status online.No matter where you are on this planet, train tracking facility is just in your hand if you have a laptop, desktop, or even a smart phone with an active internet connection.
Be it a local train, express mail, or premium one, you enjoy the privilege of getting live information about its status. Thanks to the companies associated with the Indian Railways for bringing us a single platform to get a wealth of information about the Indian rails.With the facility is in your hand, you can in just a few clicks know exactly about the departure and arrival of your train at every station. You can track how long it takes to reach a particular destination or what is its maximum and minimum speed between two particular stations. You can also find out the distance it takes to travel from one particular station to another etc. In addition, you are able to know the total fare of a destination from your boarding station.
Be the First –
Online train tracking or knowing status, arrival, or departure timing option is very easy. Be the first to enjoy this facility. Take your small device. Visit the home page website of a reputed company, which is associated with the Indian Railways. Type the train name or number. Select the station of your choice. Click arrival or departure option. You will get the prompt information.For first timers, the company provides complete instructions. They should know that they can search their train by name or by number, select station from the drop down list and click on departure or arrival option.  Doing this shows the current status and position of the train in a map.
What You Need?
Prior to visiting the website to spot your train or know the current running status, make sure if you have in your possession these details: train number, station name, PNR number, station code. If so, you can track or inquire anytime anywhere. It is, however, important to know that the current position and status of trains is updated from time to time. For getting the latest information, you need to make a fresh online inquiry.
Conclusion-
To wrap up, with the availability of this advanced tool used by leading companies that function in association with the Indian Railways, spotting a train has, in fact, become quite simple for travelers across the country. It is a friendly way to track your train in case you get down the train at an en-route station for a particular reason, but you have to board the same train at the next station. So, collect complete details about your train prior to reaching your station and save your valuable time.
How to Track Your Running Train Status with TravelKhana?
You can spot  your train or track down the train status and the process is indeed simple, Follow these steps to know running train status In India;
1. Click on – www.travelkhana.com/travelkhana/track-train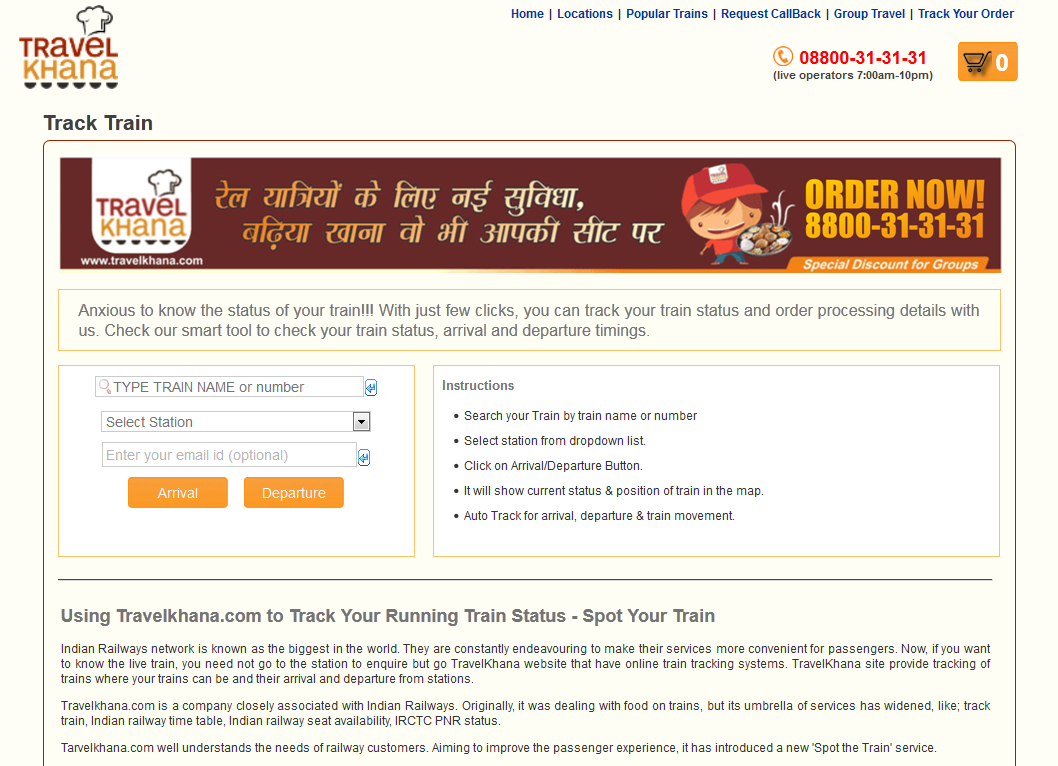 2. Search for your train by type train name or number
3. Select station
4. Enter your email Id (Optional)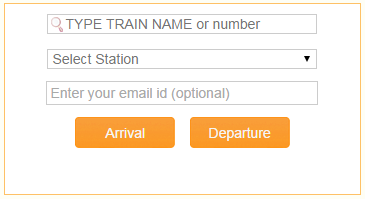 5. Now click on arrival or departure button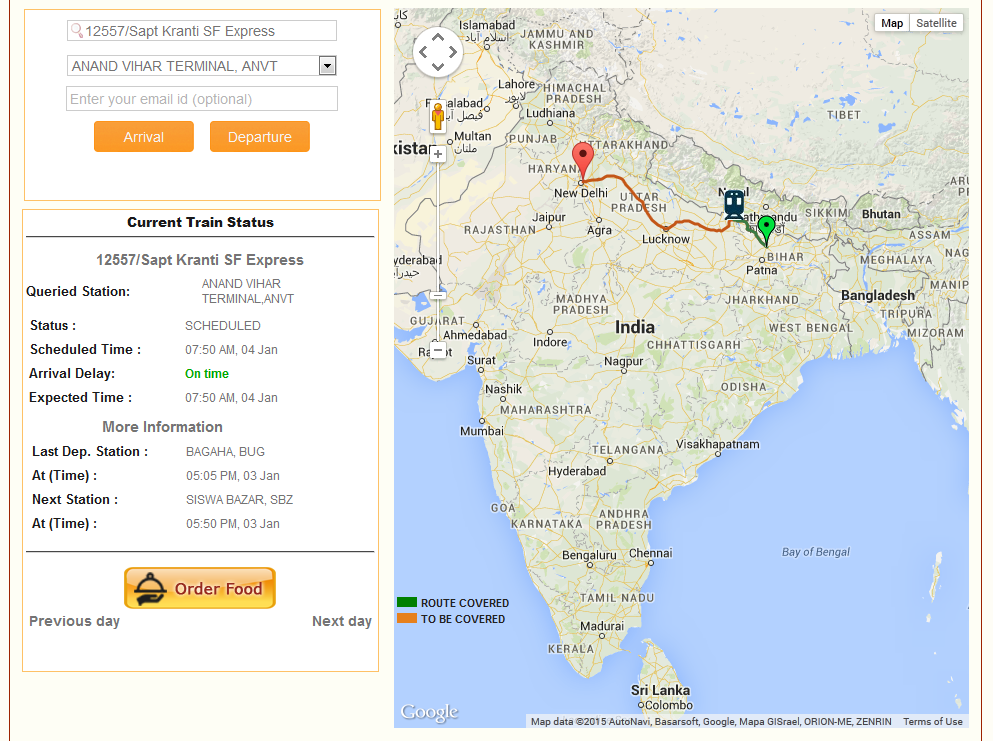 Most of the masses rely on the railways as it happens to be the most convenient and cheapest form of transport. One can safely confer the fact that traveling has become easy with the emergence of the online reservation system. One need not crack the brains on finding out on how to travel as a mere appearance on the official railway website will provide a comprehensive view about the routes. What more if you have a travel schedule it becomes easy not only to plan your holidays.
How to Spot Your Live Train Status with National Train Enquiry System (NTES)?
Follow these steps to know train running status with National Train Enquiry System (NTES) In India;
Click on – http://enquiry.indianrail.gov.in/ntes/
Fill the captcha form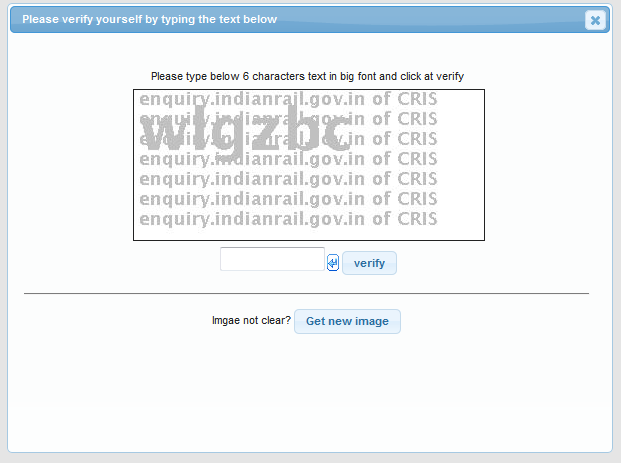 3. Now you will redirect to NTES home page
4. Enter your train name/no
5. You will get the train details on screen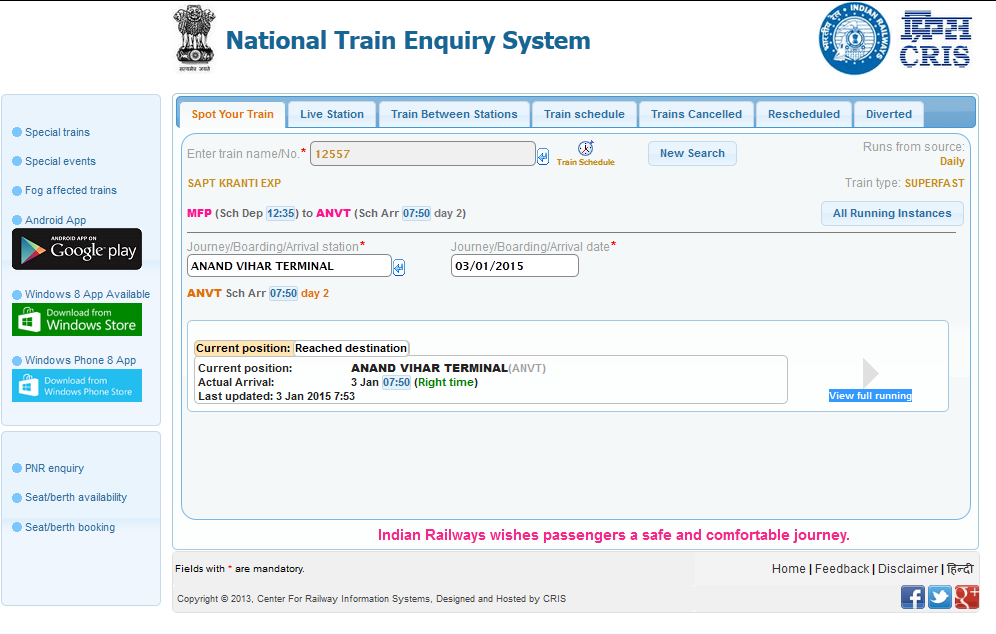 6. Now select Journey/Boarding/Arrival station & Journey/Boarding/Arrival date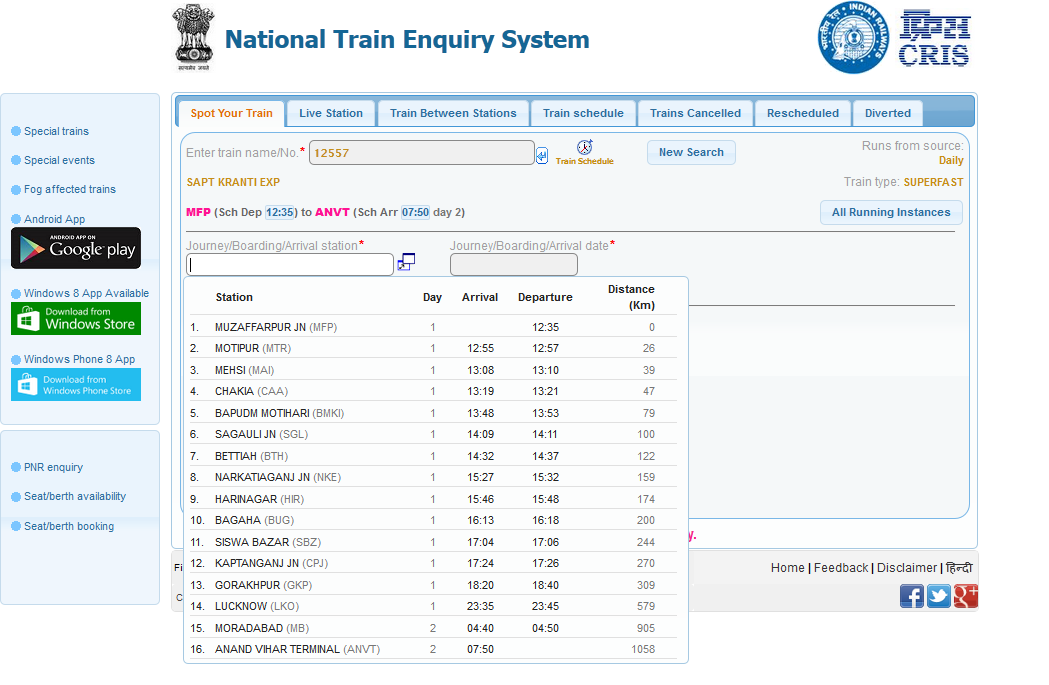 7. Now click on View full running
8. You will got live running status for your train on your screen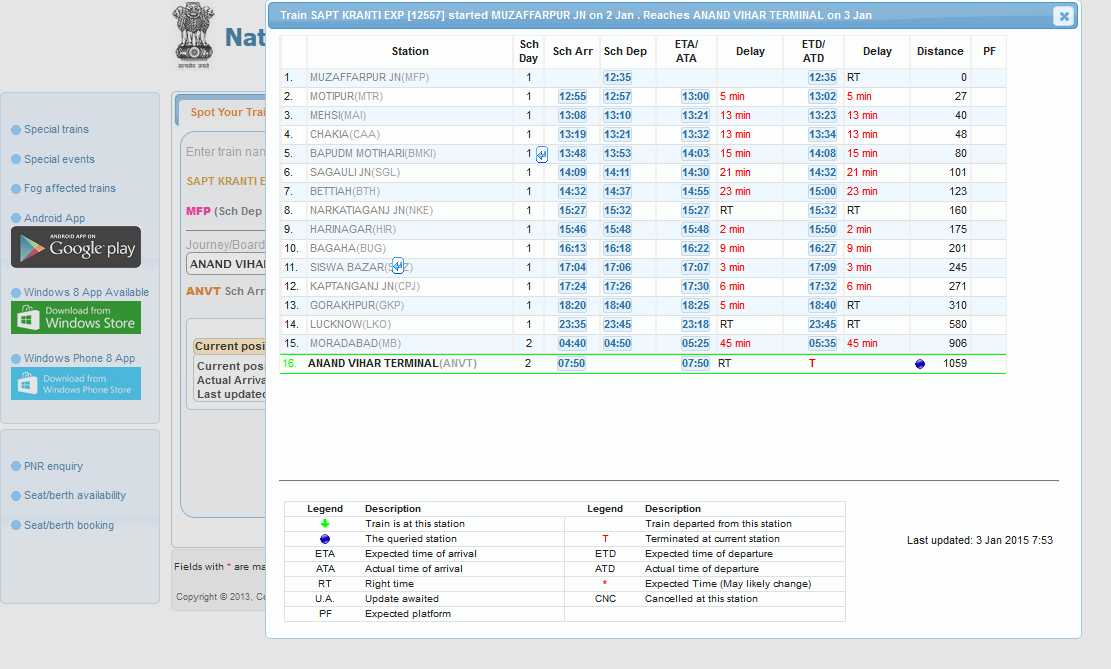 One cannot deny the fact that the railways have attained global accreditation and this is possible only due to the polished set of trains? It is the gross revenue earner of the country and provides employment for a majority of the masses in the country. If one has a slight doubt on the fact why the railways have outwitted the other forms of transportation a mere standing in a queue to purchase a railway ticket will clear things. It carries a record number of passengers on a given day.
How to Check Train Running Status with Rail Yatri?
Follow these steps to spoturtrain with Rail Yatri;
1.    Go to – http://www.railyatri.in/runningstatus

2.    Fill the train number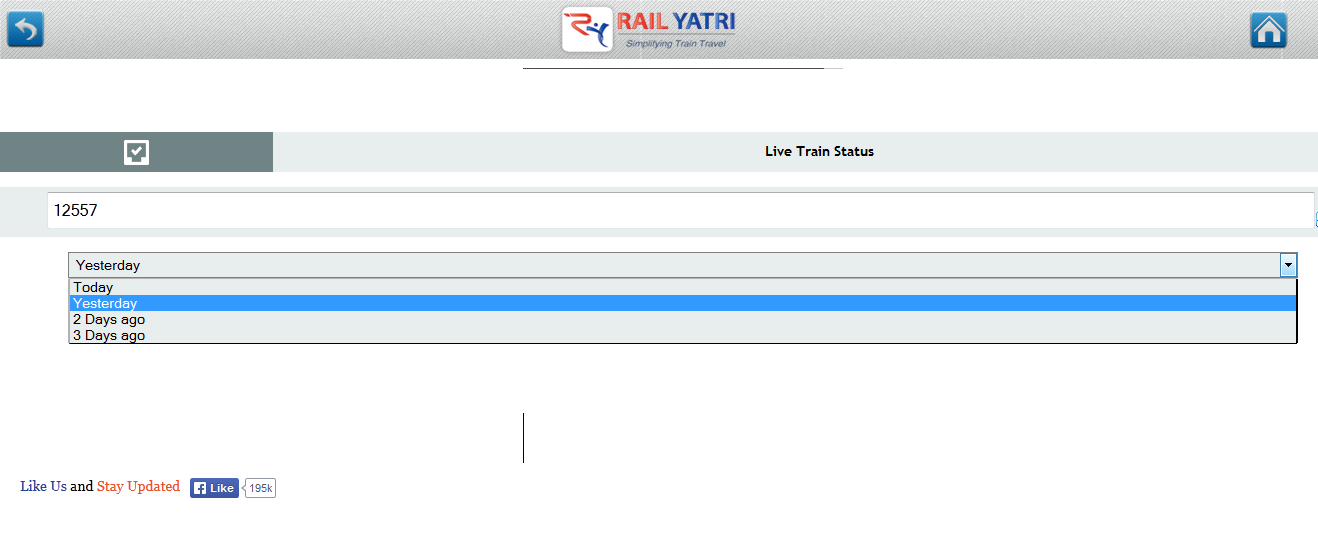 3.    Select day from drop down menu
4.    Click on Go button
5.    Now You will see the train status on your screen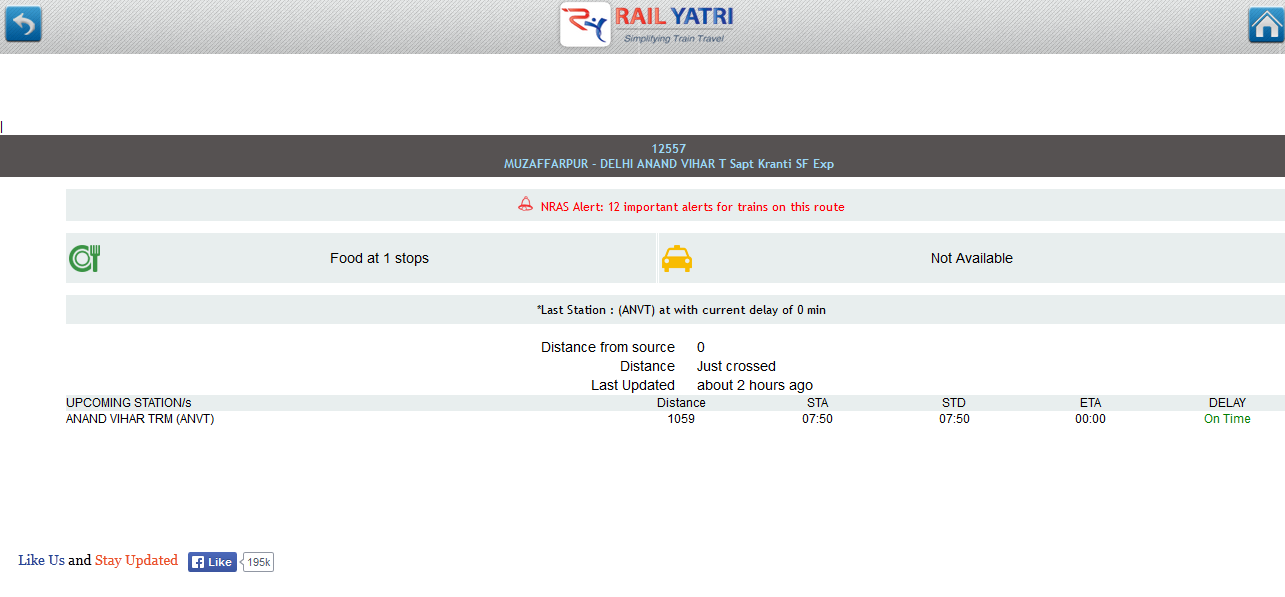 With the arrival of the internet, one has the train schedules at the back of their minds. One of the major advantages of this form of ticketing system is that it allows you to purchase tickets till the last moment of the preparation of the chart. One just need to book the tickets with a click of the mouse and ensure that the print out is handy with you. In a way, one does not have to stand for endless hours in the long queues. The technology along with the superior customer service levels has ensured that traveling has indeed become easy as never before.
How to Check Train Running Status with Running Status?
Follow these steps to know train running status with Running Status;
1. Visit – http://runningstatus.in

2. Enter train number
3. Select date of journey from drop down list
4. Click on Get Running Status
5. Now live status of running train will be on your device screen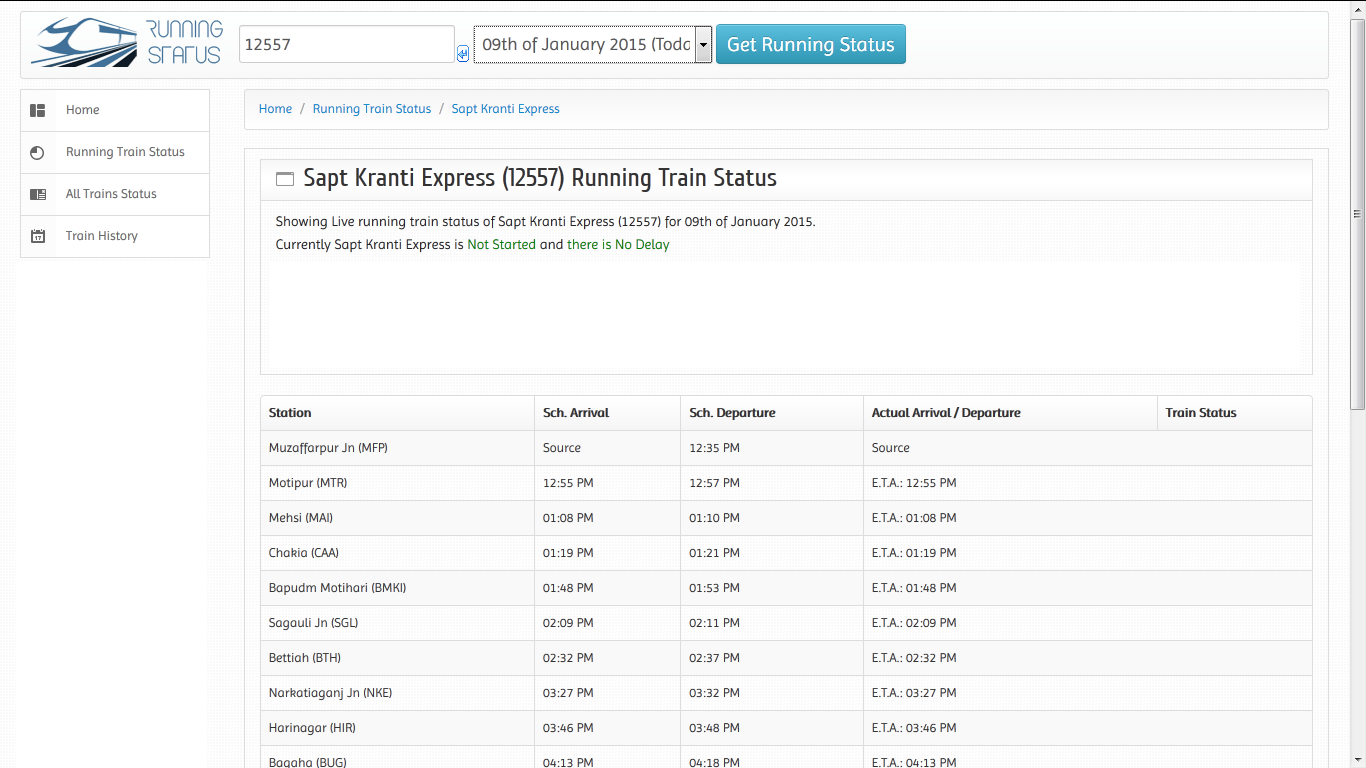 But all is not a bed of roses as far as the state of railways in the country is concerned. Since the railways cover a wide spectrum in terms of routes, the schedules are bound to be taken for a toss. It is quiet a common site that a particular train arrives way behind the schedule. So live train status has a lot of significance as it not only benefits the traveler, but also the individual who is expected to receive the near and dear ones at the airport.
The train schedule has direct impact on the food schedule, as well. Imagine you have ordered food for your relative and the train is way beyond schedule? The surprise aspect goes out of the window and you are penalized for no fault of yours. This is where the private vendors have done a great job and have taken the customer service experience to a new level. They coordinate with the train schedules, and if your train is more than 2 hours late, they get in touch with you and ask whether you still want to continue with the order or not.
Sounds interesting considering the fact that the Indian railways has reached such great heights?
Railways New Utility Spot Your Train- Tick, Tack and Toe