---
Passengers travelling by Indian Railways need to do a check on the status of their ticket as indicated by its PNR number before boarding the train.  A PNR number is, basically, a 10 digit number usually printed on the left corner of the ticket, including E-tickets.
The PNR number serves as the reference point of all rail travelling passengers. PNR stands for Passenger Name Record, which contains the itinerary of a passenger or a group of passengers travelling together. It contains all ticketing details. It might be a ticket number or ticket time limit. It must contain iterinary of one passenger common to all listed passengers. It also features the name of the person who booked the ticket.
Checking the PNR status is important as it determines birth allotment after tickets get cancelled or after preparation of charts.
Here are a few ways in which PNR Status can be Tracked;
• Online Checking through TravelKhana Website:- If you can go online, you can check IRCTC PNR status by logging on to the TravelKhana (www.travelkhana.com/travelkhana/check-pnr-status) website. You can key in your PNR number of 10 digits at the site and select the 'Get status of PNR button'. No matter how you purchased your tickets, you can use this website to track PNR status.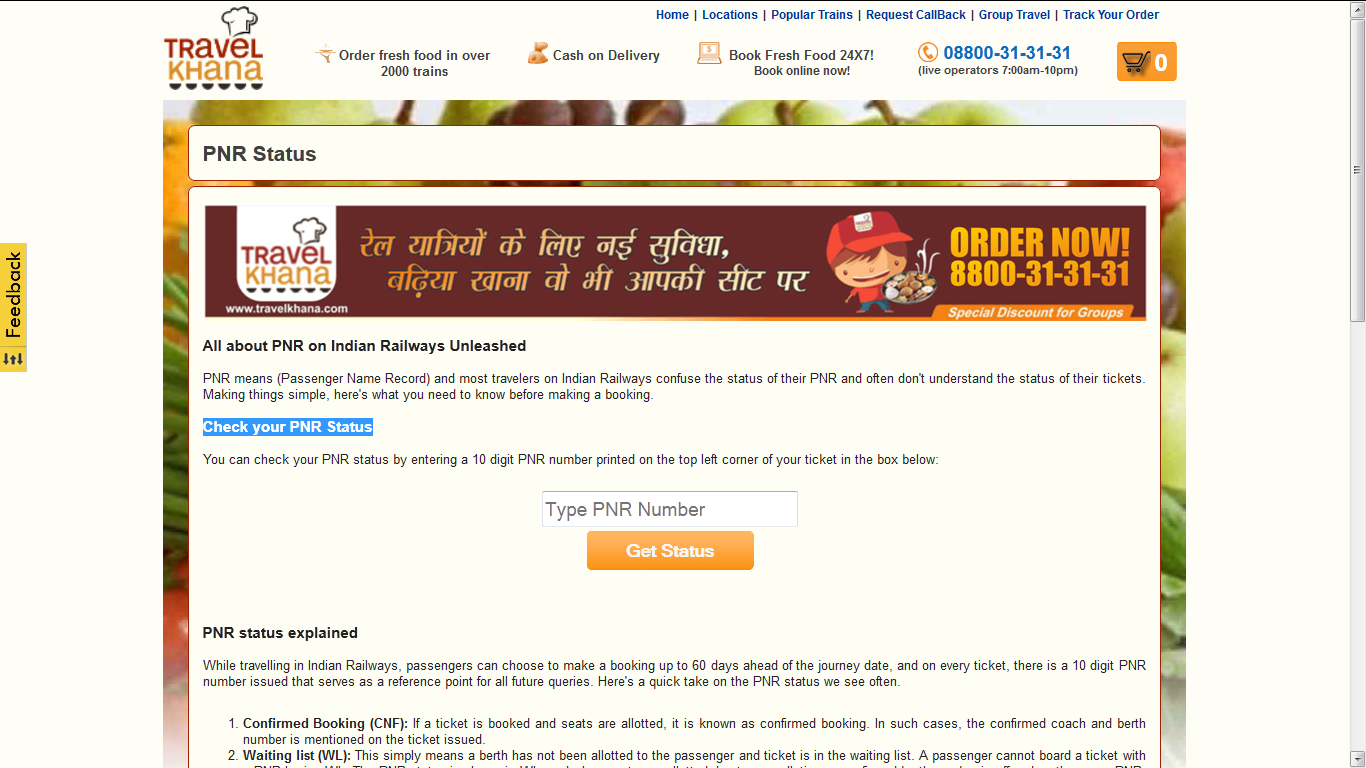 Other information available on this site is;
1) Status codes to indicate the position of your booking.
2) Find train route' with station name and station code as well as time of halts.
3) Find station code page will assist in proper reservation of tickets with correct station codes on the website.
4) Find train name and number: This helps you to know your train number and name.
• Using TravelKhana Smart Phone Mobile App: Users of Android Smartphone can use TravelKhana mobile application (www. play.google.com/store/apps/details?id=com.travelkhana&hl=en) on the related platforms such as Android to track the PNR status. These are apps that work fast, on the go, using technology like Wi Fi or 3G.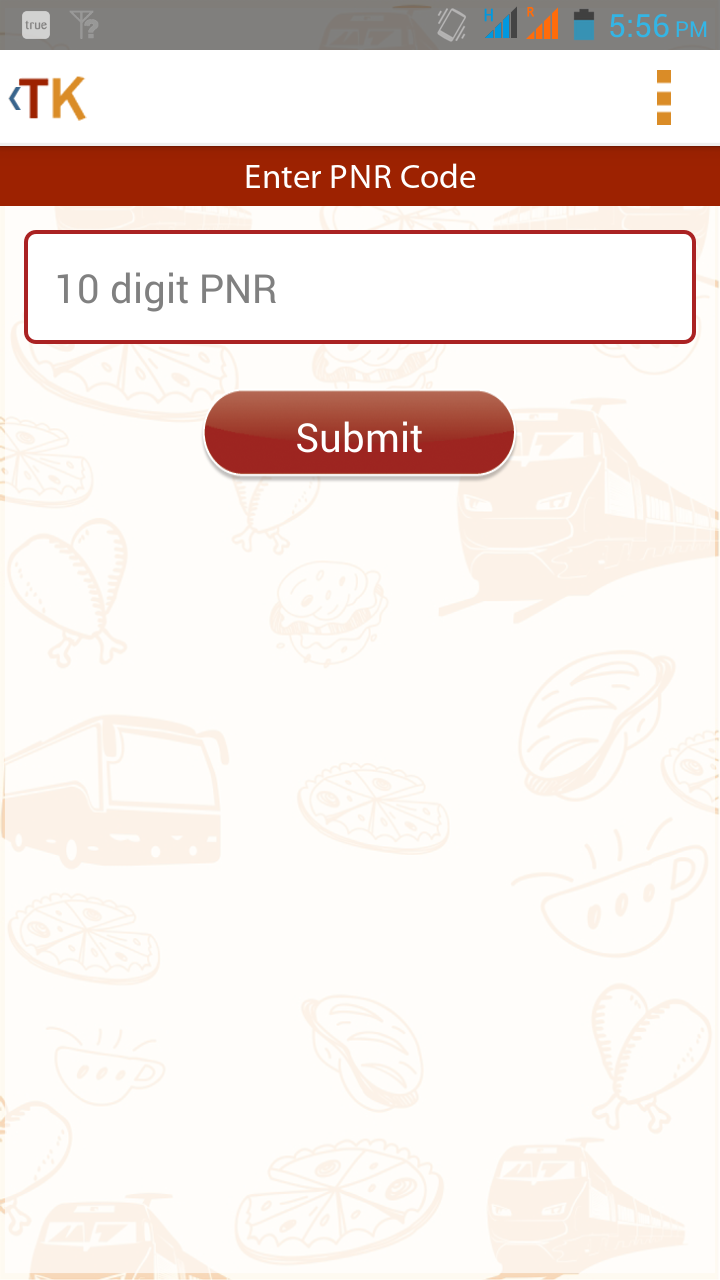 • Check Using Mobile Phone Calls: The quality of service of Indian Railways has improved over the years. Today, checking PNR is as easy as making a call to 139. Callers can contact 139 where an IVR directs them to the enquiry system. MTNL and BSNL users are not charged for such calls, but other mobile operators may charge premium rates. PNR status on mobile is one of the most efficient ways to check PNR and the service is available for the whole day.
• Using SMS: The simplest way of checking PNR status is via SMS facility provided by the IRCTC.
Passengers can SMS their PNR number to 139 and get an immediate update on PNR current status. Additional numbers provided by Indian Railways to check PNR status are 57886 and 5676747.
If you are using your mobile phone constantly to check PNR, you can use other services by the Railways. For example, key in 10 digits off your PNR number in the SMS inbox and send to 54959. One can also use SMs to 57886 in the format 'IRPNR<10 digits of PNR number>.' This SMS will cost you regular SMS rates.
These are some of the ways to track your PNR status.
Now Checking PNR Status is Easy with TravelKhana