---
List Food Item Name Starting with A to Z – Travelkhana
India is a country that offers many foods. Have you thought about listing these food names in alphabetical order for fun or to find out if you can die or not? Otherwise, you can play this food game to stop food names from A to Z in your spare time, especially when you are traveling with your friends and children.
Long train journeys offer plenty of time. This game will help you pass the time on the train and enjoy the journey. You can even order these A to Z named foods to satisfy your travel hunger and enjoy different types of cuisines. IRCTC online catering services allow you to order food online on the train.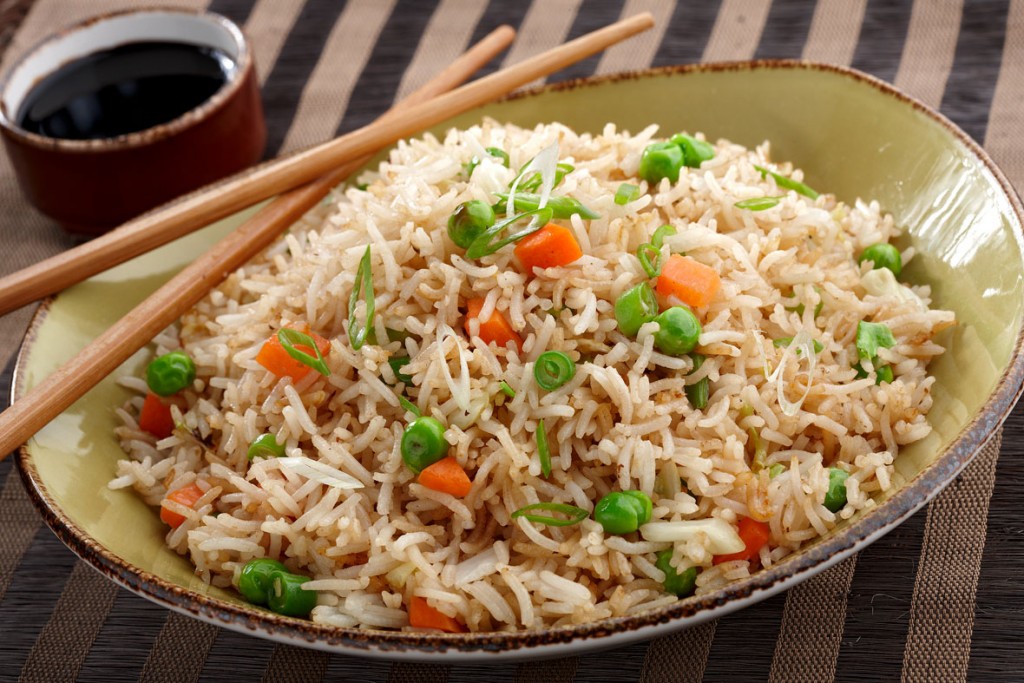 The Alphabets of Food 
Here is the collection of Food items' names starting from the letter A to Z. 
A for Aloo Tikki 
One of the tastiest snacks, aloo tikki might be the first name that comes to mind when we talk about food names that begin with the letter "A." Aloo Tikki is a popular street food in India, especially in the northern part. The snack is made with tikki fried and mixed with spices, salt, sev, chickpea curry or other sauce. Some other popular dishes starting with "A" are aloo paratha, aloo dum, arbi ki sabji, etc.
B for Biryani 
An Indian Shahi dish, Biryani is the favorite dish of many of us. The delicious taste of Biryani with its different varieties like Chicken Biryani, Egg Biryani, Mutton Biryani and Veg Biryani attracts our taste buds and its immense quantity fills our stomach for a long time. People even prefer Biryani on the train during their travels to avoid hunger.
C for Chhole Bhature 
Delhi's Chandni Chowk Chhole Bhature, now available in every corner of India, is the tastiest food. It is a combination of two foods; Chhole and Bhature. Chhole is the spicy chickpea curry and Bhature is prepared on a good base. The dish is street food served with achar and salad.
D for Dosa 
The most famous food in South India, dosa, known by various names like dosai, dosey etc. It is one of the best valued foods. The dish comes in different varieties like masala dosa, rava dosa, masuri dosa, etc. It is prepared with a fermented paste made from rice and ground black lentils. The dish, served with sambhar and coconut chutney, tastes epic.
E for Egg Noodles
Delicious Chinese cuisine, egg noodles are a protein-rich healthy meal. It is an easy dish to cook in less time by adding eggs, vegetables and sauce to the cooked noodles. Egg noodles are a children's favorite dish. However, almost everyone likes to enjoy the taste of noodles.
F for Fried Rice
Fried rice is a dish full of vegetables and flavors. It is fried with vegetables, sauces and spices. It can even be cooked with eggs and chicken. You can combine this dish with Manchurian, seafood, chicken and vegetables.
G for Gol Gappe
Known by many names like Pani Ke Patashe, Fuchaka, Pani Puri, Gup Chup and Gol Gappe, it is undoubtedly the most popular Indian street food. It is a snack that you can find in all the streets of India.
H for Hakka Noodles 
Hakka noodles are a popular Chinese dish. It is prepared with thin noodles by adding various vegetables and oil. It's happy food for kids. Normally, people like to enjoy Hakka noodles as a starter or to satisfy a small appetite.
I for Idli 
Another famous South Indian dish, idli, is a breakfast dish served with sambar and coconut chutney. Idli is a soft and moist cake made from fermented rice dough and black gram. It can also be cooked with rava. The dish is light and easy to digest.
J for Jalebi
Originally from the Middle East, Jalebi is the national sweet of India. It is a gift for all occasions. Whether you like fafda-rabri or puri-sabji, jalebi is a must to complement your taste. The crispy Indian dessert is fried and dipped in sugar syrup.
K for Kadhi-Chawal
Kadhi-Chawal is a traditional combo dish. It is usually enjoyed at home with family and friends for lunch and dinner. It is a healthy dish. Prepared without the use of oils and cottage cheese. Aloo-bhaji, chips, chutney and achar are some dishes served with kadhi-chawal.
L for Litti-Chokha
Bihar identity litti-chokha is a traditional dish. Litti is a dumpling filled with sattu and choka is a mixture of boiled potatoes, roasted brinjal and tomatoes. The dish is served with ghee. The staple of Bihar is delicious cuisine that can be had for breakfast.
M for Manchow Soup
Manchow soup is a Chinese Indian dish. It is a vegetarian soup with mixed greens, garlic, ginger, ground pepper, etc. Spicy and flavorful, the soup is an appetizer that is sometimes served with fried noodles.
N for Naan
Flat bread made with fine flour; Naan is an alternative to roti. The bread goes well with Butter Chicken Masala, Mushrooms, Kadai Paneer, Paneer Masala, Dal Fry etc. It is a perfect meal for the day.
O for Omelette
Omelet is one of the healthiest dishes and the best breakfast option for non-vegetarians. It is made with a beaten egg, fried in oil or butter, and filled with sautéed vegetables, mushrooms, and green leafy vegetables. The fluffy omelet goes well with roti, paratha, rice or toast.
P for Pizza 
Pizza is a popular French dish all over the world. It is a favorite food for many of us. Corn pizza, cheese pizza, chicken pizza, margherita pizza, all types of pizza have different fan bases. People like to enjoy its taste, whether it is pizza on the train or pizza in the cinema.
Q for Qeema
Qeema is a staple food also called keema. It is prepared with minced meat and spices. However, the traditional dish without vegetables also has a recipe to prepare the vegetables. Veg-Keema is prepared with Paneer. The food is served with parathas or naans and tastes epic.
R for Rasmalai 
Rassomalai or Rasmalai is a traditional dessert originating from the eastern region of India. Its sweet, juicy and aromatic smell is an absolute delight for the taste buds. It is one of the most popular sweets in India.
S for Samosa
Samosa is a triangular, crispy pastry filled with spicy potatoes or chicken, a popular North Indian snack. It is a street food served with lentil sauce, chutney or sabji. Most people like to eat samosa in the morning for breakfast or as a snack in the evening.
T for Tandoori Chicken
A favorite recipe for many people, tandoori chicken is a delicious dish that originates from South Asia. The dish follows a special cooking recipe: the chicken is roasted in a tandoor (a cylindrical clay oven) with a mixture of lemon juice, yogurt and spices. You can order tandoori chicken and receive non-veg food on the train.
U for Undhiyu
Undhiyu is a popular Gujarati dish and an integral part of Gujarati food culture. It is a mixed vegetable dish served with flatbread or rice. It is eaten most often in winter. The Gujarati dish includes various vegetables and spices.
V for Vada Pav
Mumbai's identity Vada Pav is a daily breakfast for many students, employees and workers. The bread consists of French fries, chutneys and green chili. It is a popular fast food all over India.
W for Waffles 
Waffles are a very popular continental dessert in India. It is a flatbread with different fillings and flavors. The waffles even come in savory flavors like pizza, bacon, and cheese.
X for Xacuti
Xacuti is a traditional Goan curry recipe, the preparation of which involves complex cooking methods. There are varieties of Xacuti such as chicken, lamb or mushrooms. The delicacy is served with bread or roti. You can order Xacuti on the train to enjoy your train trip. Indian Railway E-Catering allows you to order food on the train.
Y for Yoghurt Cake 
Yogurt cake is an easy to cook cake recipe. It is prepared with yogurt, refined flour, baking powder and some nuts. The simple cake uses no cream or yeast, yet tastes so classic to the taste buds.
Z for Zeera Rice 
The main dish, zeera or jeera rice, is an Indian dish made from cumin seeds. It is the most popular boiled rice served with plain dal, dal makhani, dal fry or dal tadka. In fact, Zeera rice is the healthiest way to get the benefits of cumin and rice.
So now you know the names of the foods with each letter. Bookmark it to play on your next train ride or trip.
How Can I Get a Distinct Train Journey Experience?
You can plan your train trip efficiently to get a better train travel experience. Planning includes train ticket booking, packing balancing, pre-ordering train meals and collecting the best entertainment content for you consisting of the best music, series and games. To plan your trip, you can use the Travelkhana train request app, which allows you to check ticket PNR status, live train information, seat availability and fares.
Also, you can use the Travelkhana  online catering mobile app to order your favorite food on the train and have it delivered right to your seat. Travelkhana  allows passengers to pre-order meals on the train after booking a train ticket online. Also, their app allows you to track your meal, PNR, live station, train running status, and schedule.  Order Food in Train 
List Food Item Name Starting with A to Z – Travelkhana