---
IRCTC and Indian railways are all set to open up multi-cuisine restaurants at several stations of the Indian railways network by the end of this year. Railways will open 20 restaurants, from which food court at the New Delhi Railway station will be the biggest one. According to the additional divisional railway manager (ADRM) SudhirGarg "Railways is planning to open a food court at the New Delhi station in an area of 2,000 square metres. It will cost around Rs. 5-7 crores." He added "New Delhi station already has some good food joints, but this project aims at creating a food court-like space. As part of this project, Northern Railway has already opened food plazas at the Shahadra and Ghaziabad stations".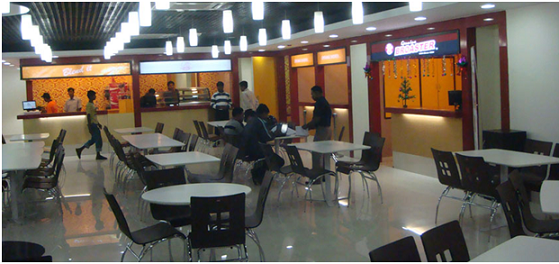 The food court at the New Delhi railway station will have seven outlets and a capacity of 80 customers. The tenders for these seven outlets are likely to be floated this week. Local vendors at the railways stations will also try to grab this opportunity by placing their bids for the outlets.The outlets will have street food like CholeBhature, Chaat, Tikkis, Paranthas, South Indian Food, Bakery and an Ice Cream stall.
To provide the authentic food and to keep the rates reasonable railways is planning to operate the food court with their departmental unit, which will sell packaged food and beverages and also act as the accountant for the entire food court. Customers can pay at a single counter and take coupons for their choice of food.
According to officials "This is primarily an experiment with quality and even in the bids those vendors with years of experience in a certain cuisine or food specialty will be given preference over fly by night vendors. Also considering that established vendors will be drawn in for the outlets, the idea is to ensure that items are available at market-driven prices."
By doing this Indian Railways is trying to provide better food services to the travelers. Travelkhana.com simply extends the service you can get at a station to your train seat by giving you the ability to order food in train to be delivered at your seat. You can simply call us at 8800138811 for food delivery in train. You can also book your food by visiting www.travelkhana.com.
Stay connected with us via Facebook: https://www.facebook.com/Travelkhana and Twitter: https://twitter.com/travelkhana. Visit our blog regularly for more updates on Indian railways and food delivery service in Indian railways.
Indian Railways to launch a food court at New Delhi station