---
As per Indian Railways, there has been an addition by the department that is a special pilgrimage train, which is supposed to leave from Chandigarh junction at 6 PM on 28th September, 2018. During the 8 day journey schedule, this special train is going to cover 6 destinations. It will come back on 6th October, 2018. It is undoubtedly huge news for all religious people and devotees. Adding to this, the IRCTC manager has depicted and stated in a TOI report, that already the reservations have been started for the travel to this special pilgrimage journey and as per the department, the pricing for the excursion has been fixed to Rs. 7,560 each person. The pricing covers other amenities too including meals, local dharamshalas, and sightseeing and transportation fee. Just for the record, the fare does not cover other facilities like medicines, entrance free for monuments, laundry services, entrance fee for temples or others and so.
In accord to the North Zone Group General Manager of IRCTC, GM Singh, it is going to be the first time that a special pilgrimage train has started and is going to leave from Jalandhar following the route via Chandigarh. Also been well acknowledged as 'Bharat Darshan Special Tourist Train', this special pilgrimage train will be passing through 6 pilgrimage places covering Baidyanath, then Kolkata, then Gangasagar, then Prayag and then Varanasi. Certainly, boarding and de-boarding would be there at junctions involving Jalandhar, Chandigarh, Ambala, Ludhiana, Panipat, Karnal, Delhi Safdarjang, Kurukshetra, Moradabad, Ghaziabad, Bareilly and Lucknow.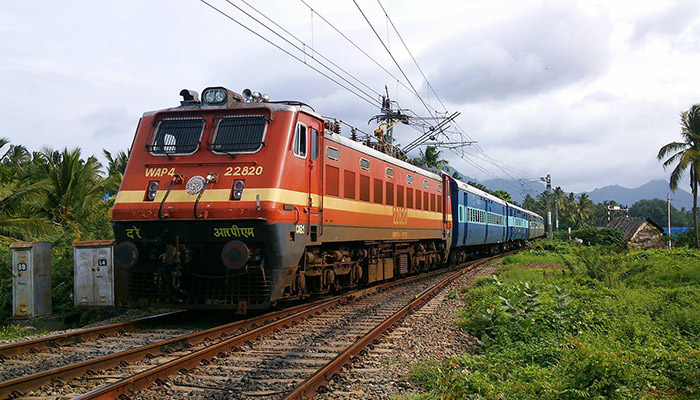 Moreover, the general manager of IRCTC – Shubham Kumar has quoted in Chandigarh in a report that this special pilgrimage train is been an affordable and great service covering all inclusive tour package and itinerary, and including the most prime and important tourist destinations across the country. A perfect means that could be availed by travellers from around and get a chance to see pilgrimage destinations of the country in an affordable price. The tour itinerary and package will cover about 800 travellers, and it will be done on first come first serve basis. The booking could be done via IRCTC as well as via tourist facilitation centres, regional offices and zonal offices of IRCTC.
Indian Railways introduces a special pilgrimage train this September'18 – Know more about fare, schedule and other information