---
It has been widely acknowledged that train travelling is one of the best ways to explore the bewildering mix, mind boggling potpourri  and diverse landscapes of India. But how would it sound if such an experience is clubbed with five star luxuries. Well such an experience is possible aboard Indian luxury trains which are six in number. But I had my share of apprehensions and preconceived notion about the shoddy conditions of Indian trains after listening to the outlandish experiences of my friends and colleagues. Thankfully, the information available on the official website of the Indian Maharaja train reviews on the travel forums gave me a breath of relief. The best part of my luxury train trip was that we traveled during night to different locations and utilized day to explore them.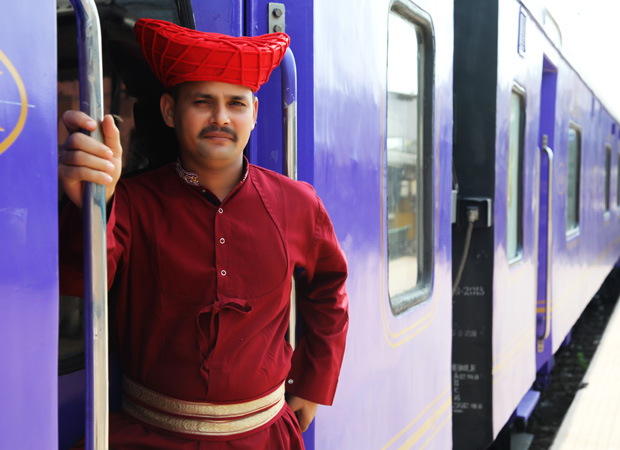 The accommodation on board this train is segregated into three categories- Platinum Class, Gold Class and Silver Class. Though it was a bit pricey, me and my wife Anisha chose to book the Presidential Suite for our honeymoon. What I like about this train that it had everything right from a multi cuisine restaurant serving 3 course meal, a bar car, spa, business center, library and games room. Our suite was an air conditioned private car with double bed including a private butler service.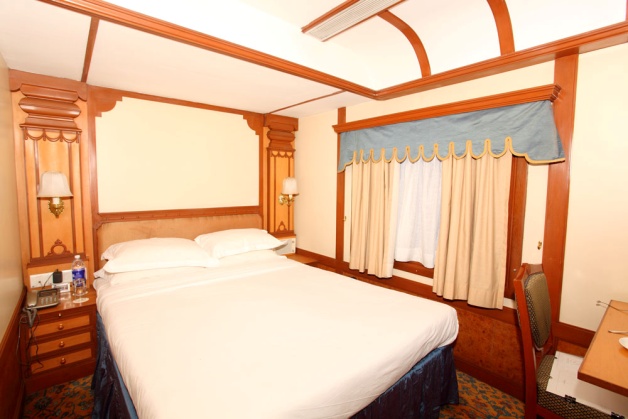 Now, I'll straight away take you to the first day of our trip. After we allied in Mumbai from New York on Jet Airways, we took a cab to Chattrapati Shivaji Terminus. The train has its own waiting room wherein traditionally dressed women with a fragrant garland and a welcome bottle of mineral water.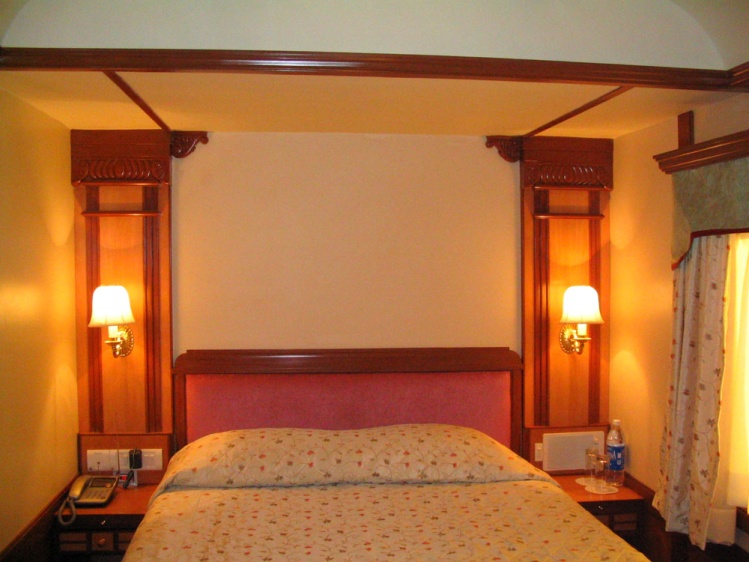 Within few minutes after check-in formalities, we were escorted to our immaculate, air conditioned suite. Our suite was equipped with a range of modern amenities such as satellite television, a living room with windows, large sized bathroom and a working desk. We needed extra storage that was available under the bed. Thereafter, we were introduced with our personal butler 'Harish', a jovial character dressed in dark blue uniform with a similar colored turban having golden straps. He helped us throughout the journey and catered to all our needs without any hassle.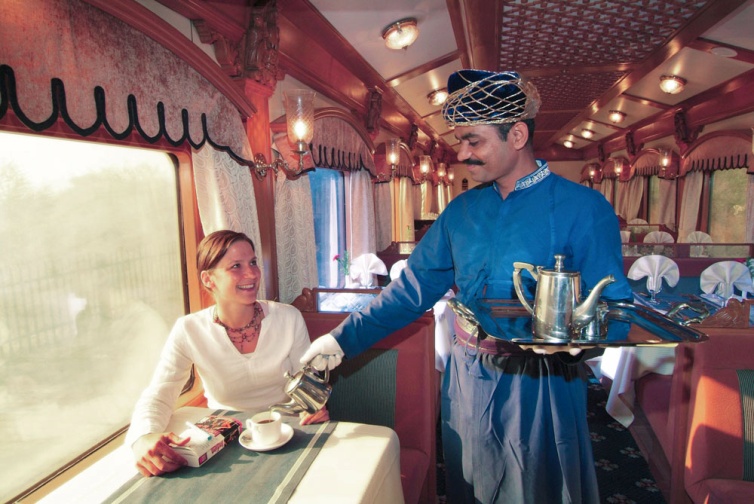 I happened to be a huge beer buff so we headed to the bar for a round of beer. The bar car had plush chairs and drink corner at the other end. We ordered our Kingfisher beer and thoroughly enjoyed watching the scenery of landscape rolling by. A few hours later 'Harish' informed us about the dinner time (8 PM). Me and my wife dressed up for it. After arriving in the restaurant car, I noticed that most couples were dolled like us (men in smart formals and women in gowns).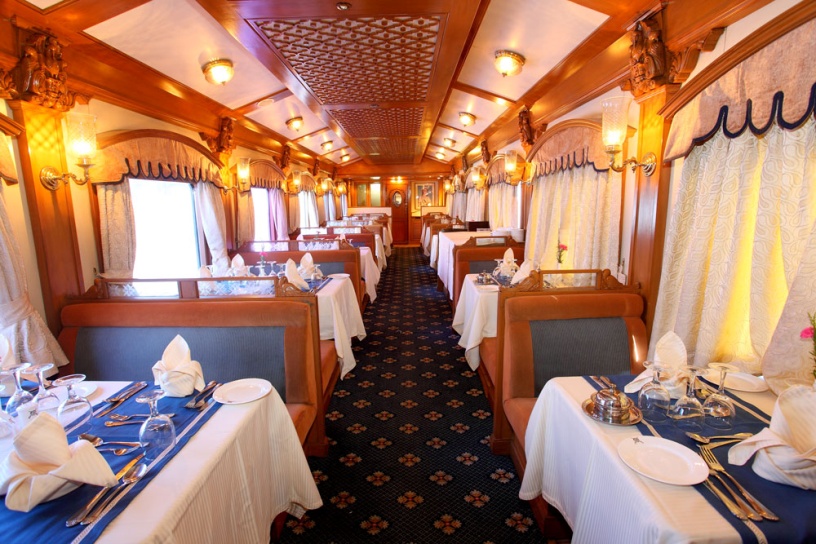 Dining on board Indian Maharaja is quite a cherishing experience. The food is delicious. We were given a choice between Indian and Western menu. Mughlai is a specialty on board Indian Maharaja and their Chicken Mughal style dipped in almond rich sauce with tiny peppers is a must try.
Rest the days passed in sightseeing and exploring new destinations and during nights we were embraced by the on board luxuries. I wouldn't find anything unique with the destinations, as I've travelled India many times before, but Indian Maharaja gave us a new perspective to see luxurious India. At last, we bid goodbye to the train with a heavy heart. Truly a superb way to explore India.

Author Bio: Ashish Gupta is an avid traveler and likes to share his views and experiences. He offers comprehensive information on a range of topics which include when, where and how to travel along with assisting you in finding best deals for holidays in India. His area of expertise includes luxury train travelling, beach holidays,Agra Hotels, Mumbai hotels and Delhi hotels.
Travelkhana.com is a Service for transforming the experience of the Railway Passenger. The TravelKhaana platform ensures that the delivery is made in real time. Travelkhana ensures that the entire lifecycle of an order fulfillment is completed by the Travelkhana patented platform. Travelkhana currently operates in 80 cities and rapidly expanding across the Railway network.
Indian Maharaja Train Journey: A Superb Way to Explore India