---
The train number 04201 Varanasi-Delhi Jn. special will depart from Varanasi everyday, from March 20 to 31, at 07.30 pm to reach Delhi Jn at 10.45 am the next day.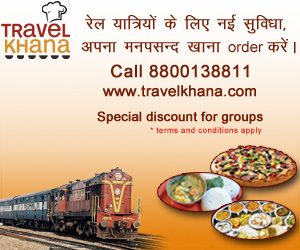 In the return direction, the 04202 will depart from Delhi Jn. every day from March 21 to April 1, at 02.00 pm to reach Varanasi at 06.00 am the next day.
The train will consist of two AC 3-tier, 16 second sleeper coaches and two general class cum luggage van coaches. The train will stop at Sultanpur, Lucknow, Bareilly, Moradabad and Ghaziabad stations enroute in both the directions.