---
For a traveler, Gwalior may be just another station where the train takes a break for few minutes, but that is not all about one of the largest cities of central India. Gwalior marks an important chapter in the history of India. I have passed through this city a zillion times, but every time I am surprised by its historic and architectural grandeur. Gwalior used to be strategically crucial for the Rajputs in the 6th century and for the British in  the 18th century, before it was handed over to the current royalty, the Scindia family. Its proximity to New Delhi makes it a perfect weekend getaway. Here is a list of activities from a traveler, a foodie, and an insider from Gwalior –
Gwalior Fort
Since my maternal grandparents' house is near Gwalior, all my childhood, I have heard stories of how Rani Laxmi Bai of Jhansi fought valiantly against the British, and sacrificed her life here. Surprisingly, I never got the chance to visit this place all these years. Finally, one lucky weekend brought me to this majestic fort, which has gone through riveting history. A tour around the fort can take 4-5 hours. It's a good idea to hire a guide from the tourist centre of the Fort.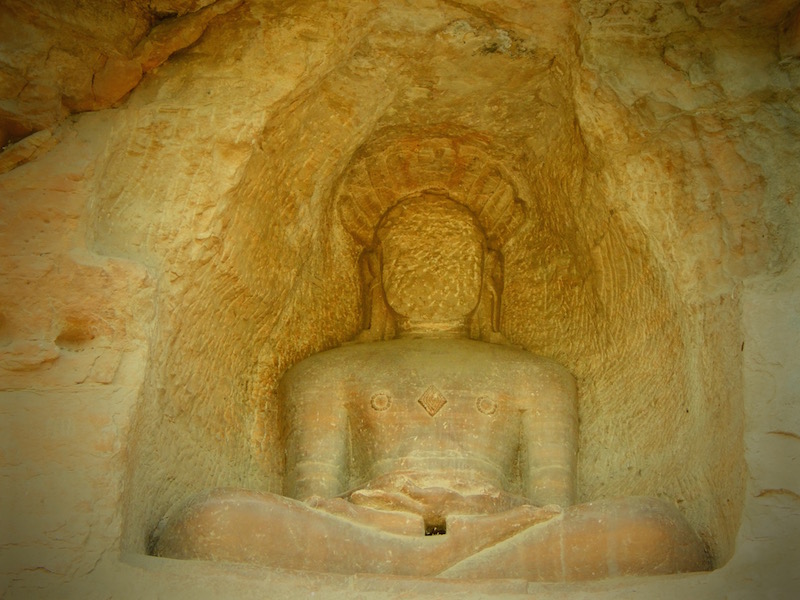 The fort was first built in the 6th century, but it was beautified to its full glory in the 14th century by Raja Man Singh Tomar. In true sense, he was the only ruler who considered this fort as his home and named it as 'Man Mandir'. The first glimpse convinced me the grandeur that the fort must have possessed in those days. Our guide informed us that the fort walls were embedded with the precious gems and was well equipped with the modern day amenities such as natural air conditioners and a facility equivalent to telephone. The lavishness of the palace invited many invaders who brutally took away every single jewel. Due to the diversity of its invaders, the architecture has a tinge of Rajput, Mughal and British characteristics.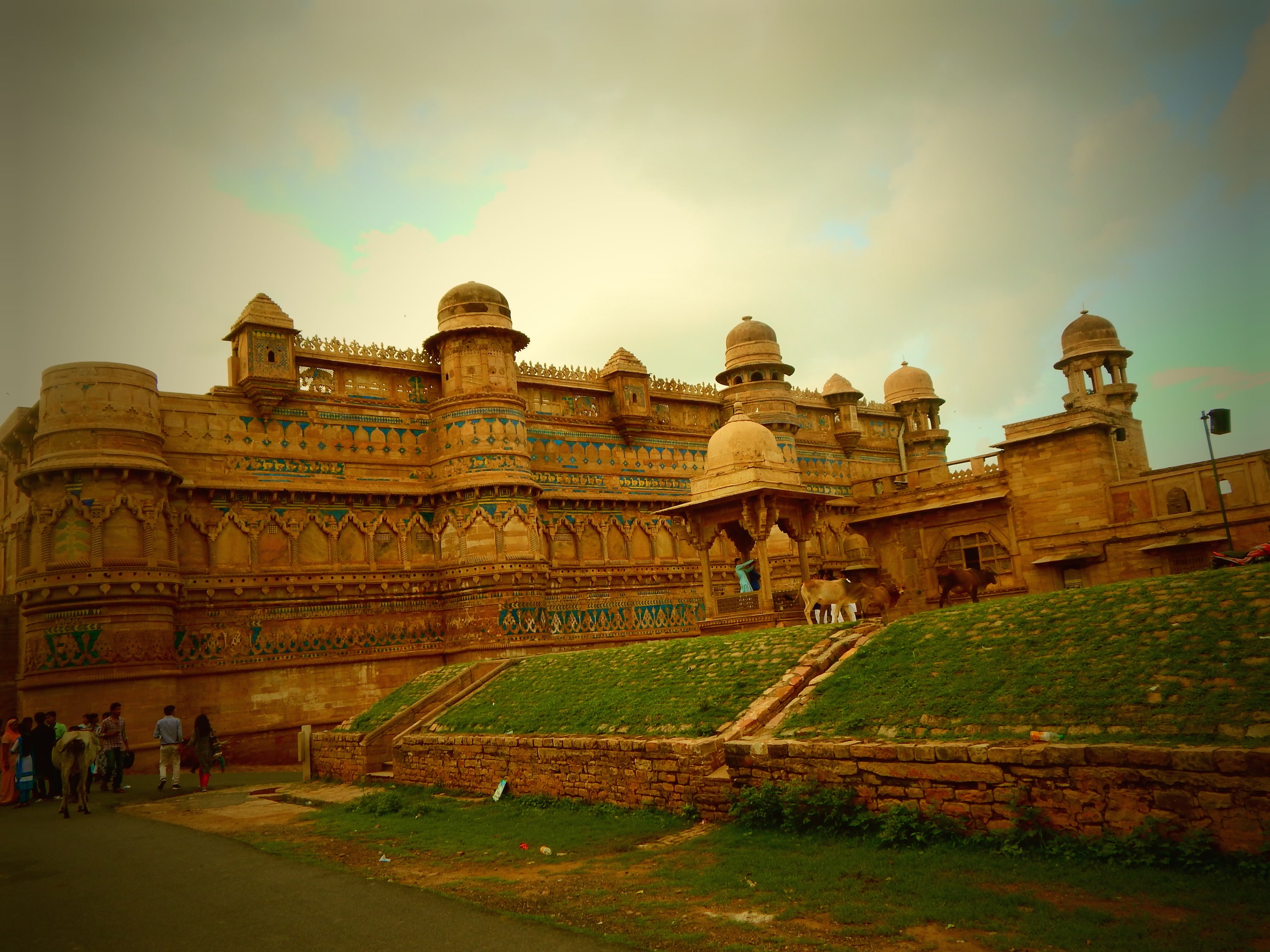 Temples
Our enthusiastic guide seemed happy to have history lovers who wanted more of the city, so he took us to the temples which have stories of their own kind.
Saas-Bahu temple – The name of this 11th century temple is intriguing enough to visit it. The then King built 2 temples, one for his wife who worshipped Lord Vishnu, and another for his daughter-in-law who believed Lord Shiva.
Teli ka Mandir – This temple was built is Dravidian style in 8th or 9th century by the oil (tel in hindi) merchants, and hence derives its name from there.
Other places of historical importance which can be visited are, Tombs of Ghaus Mohmmed and Tansen, and Jai Vilas Palace Museum.
Local food
Gwalior is the confluence of three culturally rich states – Rajasthan, Uttar Pradesh and Madhya Pradesh. Three food items that pop in my head when I think of Gwalior and that leave me hungary are –
Crispy dal kachori or samosa with aloo sabzi and chutney, which is perfect for breakfast
Try fresh Jalebi and Rabdi to satiate your sweet tooth
Carry back home and savor the famous gazak and revdi prepared from sugar, jaggery and sesame seeds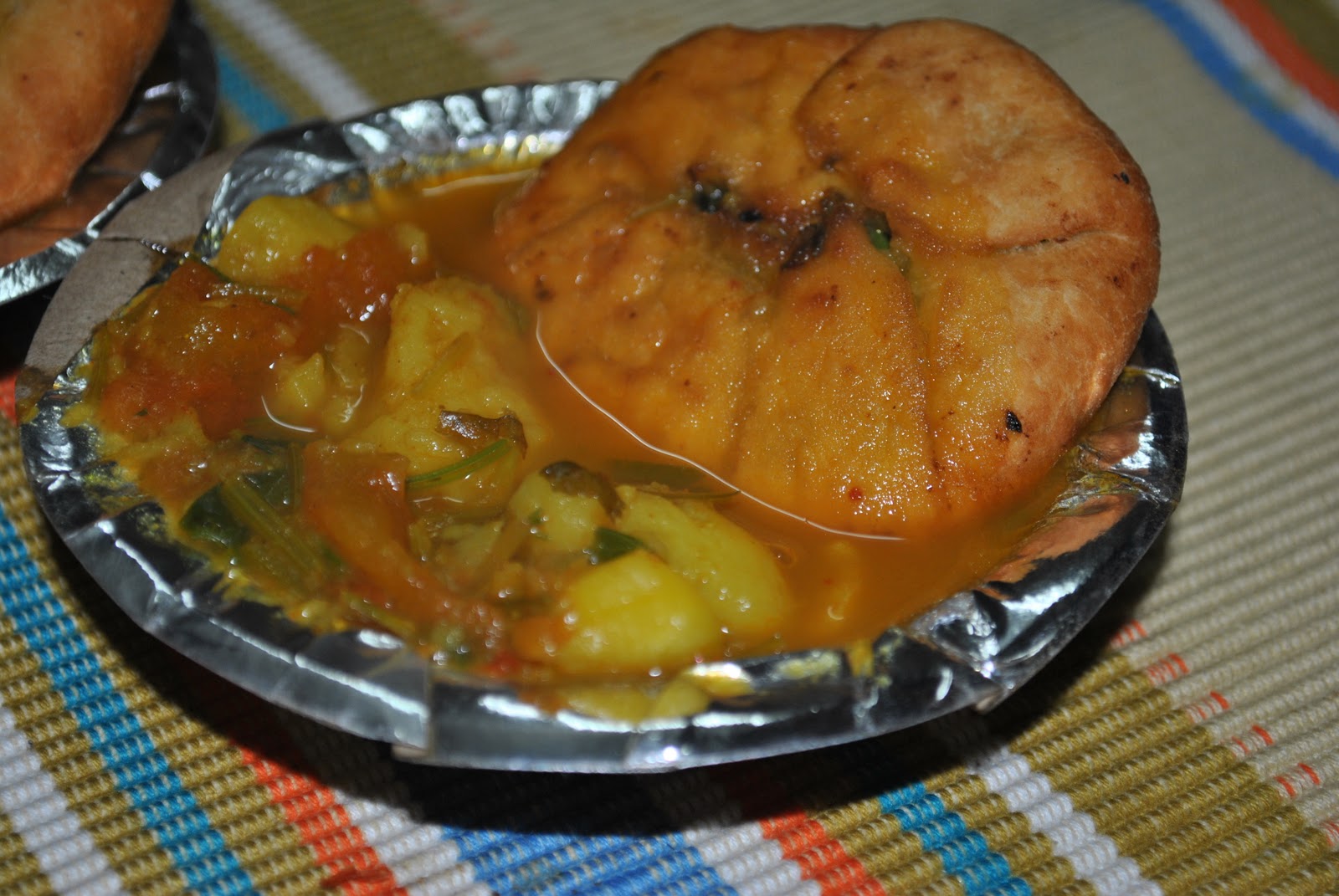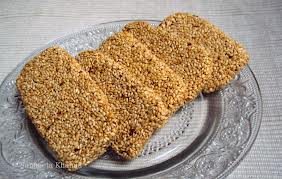 The day ended with the light and sound show at the Fort. If you are somebody who is intrigued by the architecture and stories of India, then I fail to understand why Gwalior shouldn't be on your list on the coming weekend.
How to get there: Gwalior is well connected by railways. Many trains, including Shatabdi stop at Gwalior.
Where to stay: Budget hotels are easy to find. Neemrana's Deo Bagh and Taj's Usha Kiran Palace are worth considering in the city.
Best time to visit: Nov-Feb
Feature Image source: Mauro Gambini, Flickr CC
Follow us on Facebook and Twitter
We deliver good food in trains. Download our mobile app from Google Playstore
—
About the author:
Aditi has quit her corporate job of 4.5 years to travel. Having spent a fair amount of time in the UK, Hong Kong, Europe she is currently exploring the wonders of Asia. She writes at the-sailing-bee.com. Twitter: @my_mouthpiece
Disclaimer: The above article is proof read by the editor(s) of TravelKhana. However, the ownership of authenticity of the content lies with the writer of the article.
Gwalior – From travel to yummy in my tummy