---
New Delhi based online food service, TravelKhana allows passengers to order their food from an online web based system that delivers food right at the seats.  There are a lot of people traveling by trains all over India and with the quality of food provided by the Indian Railways, many are concerned about the health issues. TravelKhana providing services of food delivery in train was voted as the Best Travel Website at the IAMAI Awards 2014. These services is available all over India; you just need to input your journey details, select the restaurant or food joint you are ordering from and the station at which you want your food to be delivered.
Ease to order your food
Ordering food online has made it convenient for passengers as Travelkhana has tied up with lots of restaurants, which are willingly offering their services to their travelers.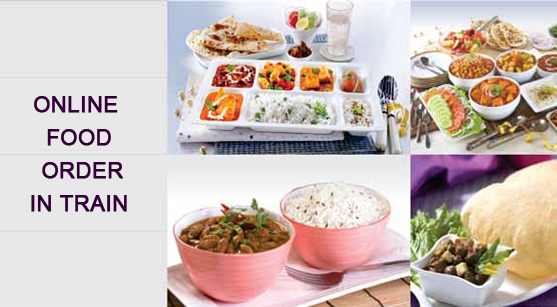 The website (travelkhana.com) has a 'book your food' in train column, where you can either key in your train number or name, mention from where the train is leaving from and the destination it is going to, date of departure or simply put in the PNR number and click on search food.
It will direct you to the train page that you are travelling in. Selecting the appropriate train, you will find a list of various restaurants at different junctions that your train will halt at along with the arrival and departure status.
You can select what you need to order from the menu and also mention any special instructions.
After proceeding to check out, you need to enter your personal details, contact number, seat number and the PNR number.
The last step is to choose your payment mode, pay by cash when the food is delivered, online net banking or debit/credit payments.
Once you click on finish, you will be directed to your order details page, which will show the location where you want your food to be delivered, order date, order ID and the status.
Most of the restaurants associated with Travelkhana prefer placing the order atleast an hour before your train arrives at that station. The company claims to serve fresh food in more than 2000 trains in real time. The restaurants that are associated with this online food portal also pay attention to hygiene, availability and flavor, and give you myriad cuisines to choose from.
The website also offers a mobile application that makes it easier to make use of this service. There are conventional means of placing your order by using their toll free number between 7am and 10pm. The biggest advantage of this website is that it also features services like checking PNR status, IRCTC time table, and track your train.
It is well managed business that concentrates on satisfying maximum passengers by making their lives easier and healthier. These services are popular only if good network infrastructure like, Wi-Fi or strong 3G networks are provided. Nevertheless, the company is still making more happy customers with their mission of providing quality meals.
Food express, coming your way!