---
Swinging among peaks and mountains, catching glimpse of magnificent snow clad mountains, pouring waterfalls and mesmerizing view of Himalayas from top can be only possible through a cable car ride. Now due to technology it is possible to travel in between the peaks through cable car, in fact destinations with cable car ride become more tourist friendly spots throughout the country, because from top you catch the sight of valley, waterfall and whole hill station. Here are some spots in India that are mainly famous for amazing ropeway ride.
Darjeeling: One of the best ideas to discover the perceptions for which Darjeeling is renowned is possible through Cable car, which is popular as Rangit Valley cable car and is Asia's longest ropeway.It was started in 1968 as first ropeway of India; it was basically initiated to take care of tea gardens. You will enjoy the longest ride it also have many stoppage like Singla Bazaar, Darjeeling Singamari and more. From this cable car you can experience amazing view of tea gardens spread all around, rivers, beautiful forests, flowing waterfalls and on top you can see snow clad peaks of Kanchenjunga.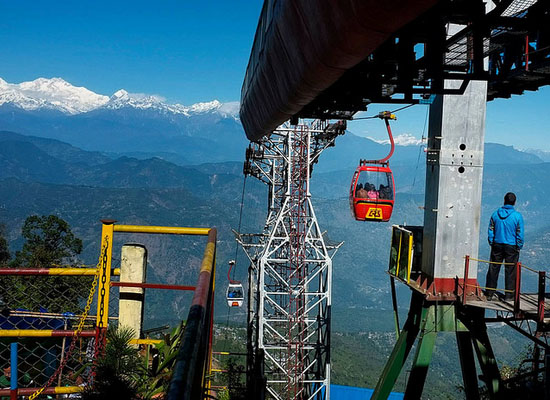 Image Source – Flickr @ Tze Ru Pang
Rajgir :-It was first capital of Kingdom of Magadha situated nearby Nalanda.Visitors are mainly attracted towards this destination because of amazing Cable car ride. Ropeway ride for Rajgir is one of the significant fascinations of the locale and unites Vishwa Shanti Stupa,MakhdoomKund and religious communities. It also provide incredible perspective of valley encompassed by seven slopes namely as Vaibhara, Ratna, Udaya, Chhatha, Saila, Sona, and Vipula.
Gulmarg :– Its cable car initiate from Kongdoori highland around Afarwat peak and it is second highest ropeway in the world and biggest in Asia.There are many more interesting things to do in Gulmarg like taking a ferryboat ride; it will provide you mesmerizing pleasure.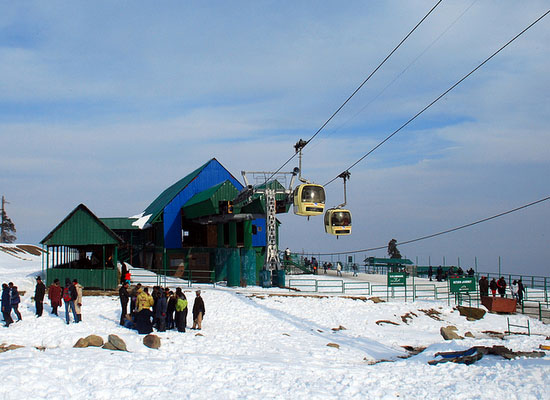 Image Source – Flickr @ Balu Velachery
Mussoorie : Mussoorie is also very popular for its hills and is commonly known as "Queen of Hill". Along with all spots Mussoorie is mainly appreciated for its Gunhill ropeway ride or cable car ride, and visiting there during sunset is just awesome.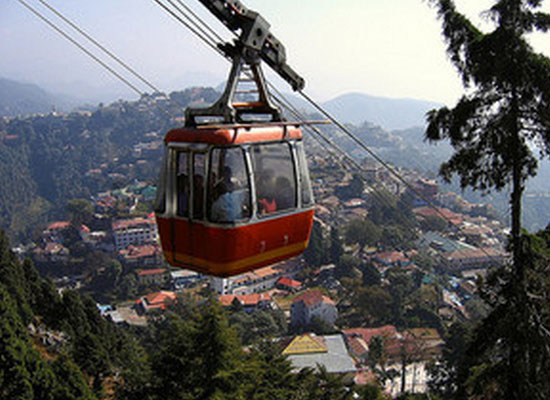 Image Source – Flickr @ Ani_pics
Auli:-Newest hill and perfect winter holiday destination,the longest ropeway in India and offers you spectacular and magnificent panoramic sight of Nanda Devi snow mountains.Auli is mainly popular for its majestic sight of Himalayas from the cable car, you will be shocked with its surprising beauty and serene view, the cable car runs through Joshimath to Auli. Here, some local people also call "Gondola" to cable car ride.
Image Source – Flickr @ Arun Bhat
A link auto is a flying tram otherwise called a trolley or a gondola in different parts of the nation. It is generally found in the uneven territories to venture out between one station to the next. It may have been produced for driving reason exactly yet today it is to a greater degree a moonlight trip at the majority of the slope stations in India. Going to a slope station and not encountering the link auto ride is much the same as sitting on a stallion yet not riding it! It's deficient! In spite of the fact that this moonlight trip can be delighted in at any rugged area, there are sure places which offer particularly picturesque perspectives that are worth appreciating.
Fly Amid Mountains – Striking Cable Car Rides in India