---
Rajasthan, well known as the land of Maharajas and loyalty, is popular and ascertain for its rich culture, tradition, heritage and cuisines. What actually makes this state distinctive from others is availability of a large variety of cuisines, whose one bite can simply make you will feel on top of the world. Rajasthani people simply adore and love their food and it actually reflects in the preparation of their dishes. The widely acknowledged and popular dishes are Laal Maas and Dal Bati Churma that even tourists and vacationers from other countries try out when come to Rajasthan. Undoubtedly, every food lover must have tasted them at least for once in their lifetime. This is for sure that if you are planning to visit the state or already had, your tour is incomplete if you haven't tried out those lip smacking and delicious dishes. Here are mentioned 5 top dishes that you must try out and feel the blues and wonders of life.
Dal Bati Churma – It is a very popular and preferable dish of Rajasthanis and it's been like no food is complete without this scrumptious dish. The batis are round in shape and dipped in desi ghee and served with churma and Panchkuti dal made up with the mixture of 5 pulses that makes everything a perfect appetizing combination. I am already drooling? Aren't you feeling in the same way? Go and try this one out.
Laal Maas – The bunch of Rajasthani dishes is simply incomplete without mentioning one of the favourites of people that is Laal Maas. It is a quite spicy dish that has rich and fine textured colour due to presence of red chillies. Served usually with Bajra rotis, it could also be consumed with plain rice and for sure, this dish is not going to disappoint you at any cost.
Gatte ki Khichdi – It is one of the best appetizing rice preparations I had in my life. Being a flavourful and colourful dish, it is made up from soft besan dumplings and rice and is one of the favourite foods of people there and a perfect evening snack.
Churma Ladoo – No event or occasion in Rajasthan is complete without those round and tasty Churma ladoos. Made up from pure desi ghee, it is counted among the favourite sweet of people out there. In all, such mouth watering ladoos will drool you and are must to try out.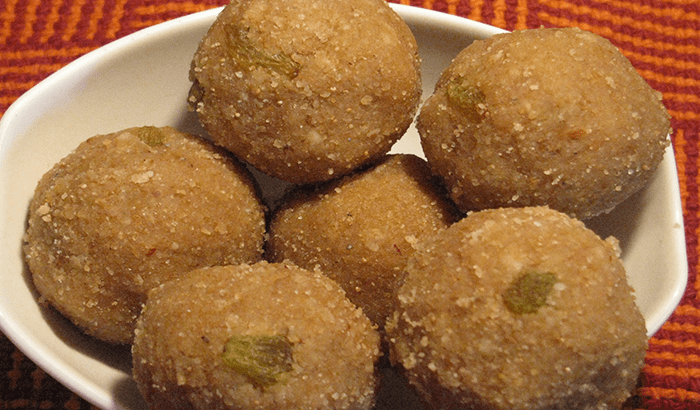 Kalmi Vada – A perfect must try tea time snack, Kalmi Vada are deep fried crispies made up from gram dal and best served with yummy and spicy green chutney. Green chutney made up with green chillies, mint and coriander give the perfect heat to delectable Vadas and are another one of the favourites of crowd.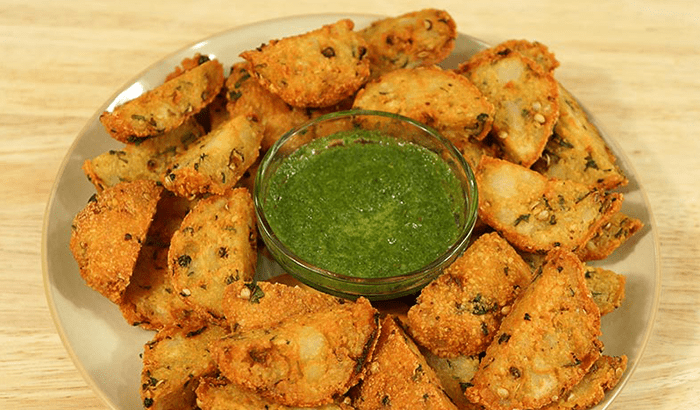 Don't you think now, Rajasthan offer such unique and distinctive dishes that will take you to top of the world? Each bite will make you to want and crave for more every time. You try it out once in Rajasthan, we can bet, it is not going to be the last.
5 Rajasthan Delicacies that will take you to top of the world